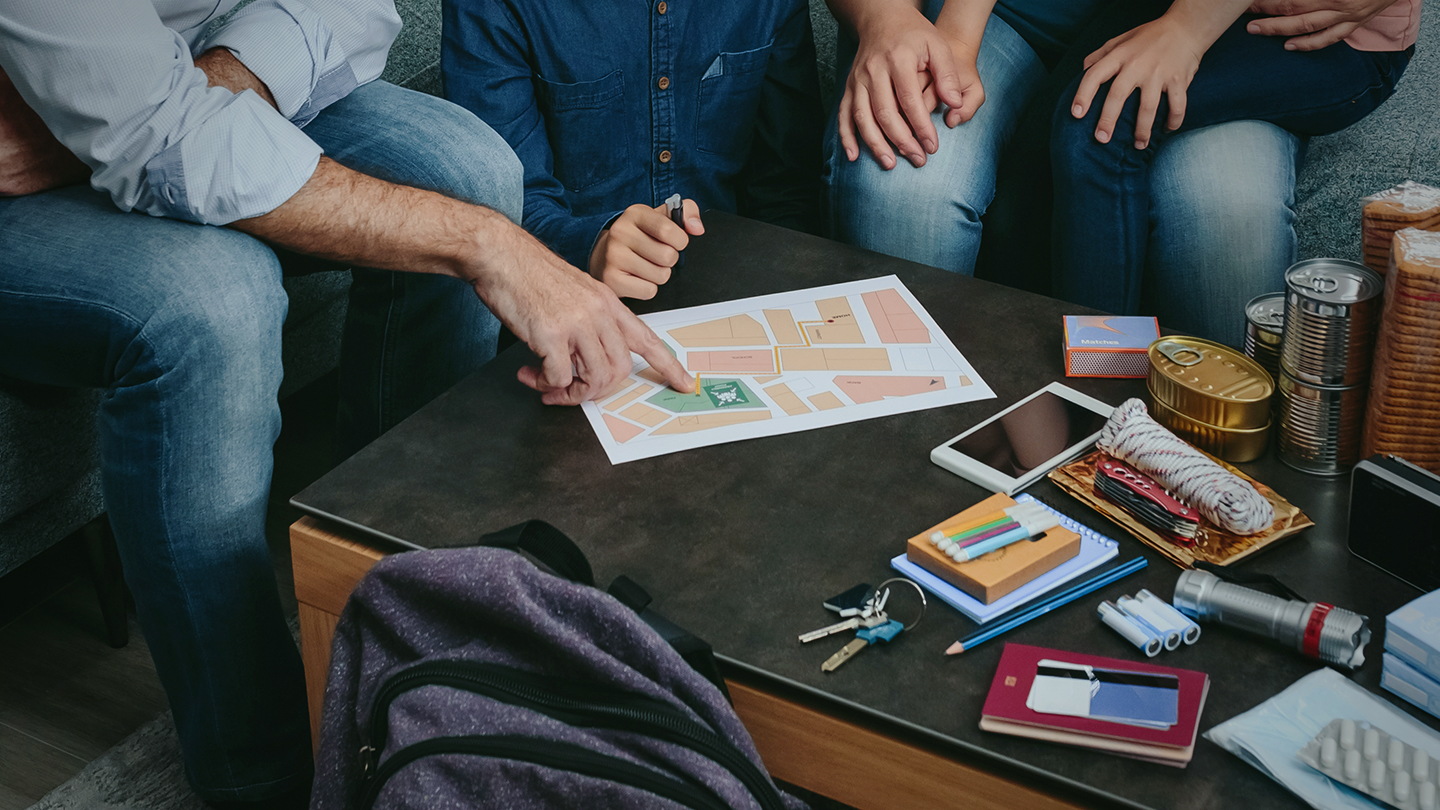 Courses Available to the Public
Do you know what to do to stay safe during an earthquake? What about in the event of a tornado?  How will you reconnect with your family following a major disaster or emergency?
Each year, more and more people are gaining the skills necessary to prepare for and respond to disasters or emergencies through various training programs, classes or modules. Get engaged, Get prepared and Be ready today for what may happen tomorrow. Only by making certain we as individuals are prepared for a disaster, will we be able to ensure the safety of our families and assist our communities.
FEMA provides information resources in many formats, including training guides, workbooks and DVDs, free of charge.

Safety and Preparedness Resources
FEMA's Emergency Management Institute Independent Study Online Course – Many of FEMA's emergency preparedness and management courses can be taken online for ease and convenience. Take a look at the many training courses FEMA has to offer about how you can prepare yourself or family for what to do before, during and after a disaster.
Active Shooter – An active shooter is an individual actively engaged in killing or attempting to kill people in a confined and other populated area. In most cases, active shooters use firearms and there is no pattern or method to their selection of victims. Active shooter situations are unpredictable and evolve quickly.
Emergency Financial First Aid Kit (EFFAK) – The free EFFAK gives you the peace of mind that your important financial information is at your fingertips. The EFFAK helps you organize critical financial, medical, and household information. It includes a checklist of important documents and forms to compile your relevant information.
Community Preparedness Toolkit – The Community Preparedness Toolkit provides step-by-step directions along with useful resources for making your community, safer, more resilient to withstand any disaster or emergency. Learn more about this toolkit and how you can use it to develop a community-based approach to preparedness and start or join local preparedness programs such a Citizen Corps Council or Community Emergency Response Team.
Cardiopulmonary Resuscitation (CPR) – CPR is a lifesaving technique that's useful in many emergencies, such as a heart attack or near drowning, in which someone's breathing or heartbeat has stopped. Unified Fire Authority provides CPR training. ​
Community Emergency Response Teams (CERTs) – The Community Emergency Response Team (CERT) Program educates people about disaster preparedness for hazards that may impact their area and trains them in basic disaster response skills, such as fire safety, light search and rescue, team organization and disaster medical operations giving members the skills to assist others in their neighborhood or workplace following an event when professional responders are not immediately available to help.
Organizations Preparing for Emergency Needs (OPEN) – OPEN includes both a web-based, self-guided training, and a downloadable instructor kit that will guide participants on how to identify risks, locate resources, and take preparedness actions. When Community-Based Organizations, such as food pantries, daycares, and non-profits, are unable to sustain operations during an emergency incident, individuals who rely on them are exponentially impacted. Because of their importance in keeping the community going, OPEN is designed to empower these organizations to better prepare for incidents.
Introduction to the Incident Command System ICS -100 – Introduction to the Incident Command System, introduces the Incident Command System (ICS) and provides the foundation for higher level ICS training. This course describes the history, features and principles, and organizational structure of the Incident Command System. It also explains the relationship between ICS and the National Incident Management System (NIMS).
Push to Survive – Push to Survive is a public safety announcement and public education campaign brought to you by Unified Fire Authority and Salt Lake City Fire Department. These organizations have worked tirelessly with several public safety entities and within our own organizations to improve the outcome of victims of Out of Hospital Cardiac Arrest (OHCA). Currently nearly 300,000 people experience OHCA each year.  Nationally, 92% of these people do not survive. If hands-only CPR is started by a bystander within 2 minutes, and EMS arrives and administers High Performance Resuscitation Standards, 1 in 2 of these victims can survive and return to a normal life.
Stop the Bleed – With 3 quick actions, you can be trained to save a life. The number 1 cause of preventable death after injury is bleeding. That's why we want to train you how to STOP THE BLEED®.
You are the Help until Help Arrives – Life-threatening emergencies can happen fast and emergency responders aren't always nearby. You may be able to save a life by taking simple actions immediately. Take the web based training.
FEMA Independent Study Courses
FEMA's Emergency Management Institute offers many online courses for you to learn more about emergency preparedness, mitigation, the emergency management system, and the disaster response process.
All the course materials are available over the internet to all who are interested. Official enrollment in the course, which includes scoring the final exam, receiving a certificate, and maintaining student records is, however, limited to United States (US) residents and to those individuals outside the US with valid US Postal Service deliverable address including APOs and FPOs.
Order free preparedness publications here.