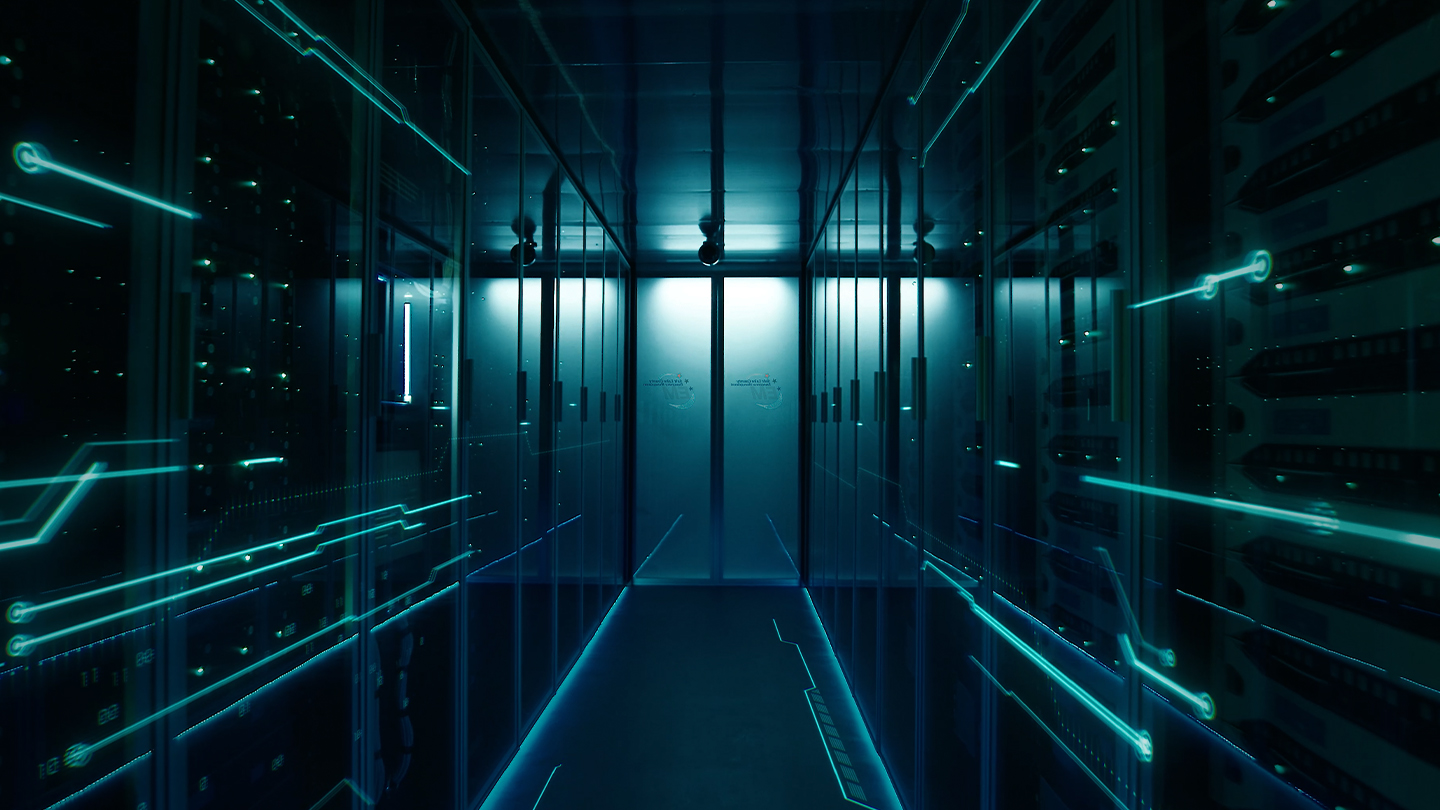 Tara Behunin joined Salt Lake County Emergency Management in May 2022.
Tara was more recently a section manager at the Utah Division of Emergency Management. Tara has specialized in grants management, managing statewide liaison operations and the Utah Search and Rescue Financial Assistance Program.
Tara can be found often listening to music (all varieties), enjoys sports and loves spending time outdoors, including her family's farm near Bear Lake.
Tina Brown is the PIO/JIC Manager for Salt Lake County Emergency Management since July 2018. She is responsible for the operation Salt Lake County's Joint Information Center (JIC). Prior to working for SLCo EM, Tina was the Communications Specialist/Public Information Officer for the City of South Jordan. Previously she worked for the Bureau of Land Management in Utah, Colorado, Wyoming and Washington DC. She has worked with many local and national news stations and worked for KUTV Channel 2, where she helped write and produce stories for "Get Gephardt." Tina has her Master's Degree in Public Information and Technology from Colorado State University and a Bachelor's degree in Broadcast Journalism from the University of Utah. She is also a certified Type III Wildland Firefighter.
Chet Ellis has been a Firefighter/Paramedic with the Unified Fire Authority for more than 15 years, having served the last 6 years at the rank of Captain. He is currently assigned to the Salt Lake County Emergency Management Division as the Deputy Emergency Manager and oversees Operations and Training/Exercise.
He spent most of his career serving the citizens of Millcreek and Olympus Cove as a Firefighter/Paramedic. He has also been a member of Unified Fire Authority's Wildland Single Resource program and has deployed on many fires around the Western United States as a Wildfire Line Paramedic. He is a bagpiper for Unified Fire Authority's Pipes and Drums and the Utah Firefighters Emerald Society. He has performed at many funerals and memorials around the country to honor our fallen public safety brothers and sisters.
He currently resides in Kamas, Utah with his wife, 2 daughters, and Great Dane.
Scott McNeil started in the Operations Section of SLCo Emergency Management Division in September of 2018. His Fire Service Career began with Salt Lake County Fire on their Wildland crew for the summers of 1997-1998. He was hired as a full-time firefighter with Salt Lake County Fire (Which later became Unified Fire Authority) in September of 1999. He has been fortunate in his career to work in some of the busiest stations with the best crews in the department. He was one of the first 3 firefighters to promote the then newly formed Heavy Rescue Specialist position in 2004. He became an Engineer several years later and holds that rank today.  He has been involved in the Heavy Rescue companies development and design, and has taught many classes in Technical Rescue. Scott holds an Associates Degree in Fire Science, and is currently pursuing his Bachelors Degree in Emergency Management.
Scott enjoys hunting, fishing, riding his horses and watching his kids' athletic events.
Captain Keith Bevan has a firefighting and public safety career spanning three decades – his tenure being in Palm Beach County, Florida, Salt Lake County and Unified Fire Authority. Captain Bevan started with Salt Lake County Emergency Management in 2018. He currently serves as the Planning and Intelligence Section Chief for Salt Lake County's Emergency Management. In addition to his career in firefighting, Captain Bevan has spent 21 years with FEMA's National Urban Search and Rescue Response System. With duties ranging from Technical Information Specialist to Task Force Leader, and currently the Deputy Chair of the FEMA US&R National Advisory Organization. Captain Bevan has responded to such crises as World Trade Center attacks and the Boulder, CO floods; to serving as the Planning Section Chief for FEMAs Incident Support Team on numerous earthquake, tornado and hurricane responses including Katrina, Sandy, Irene, Irma and Maria. Captain Bevan continues his education and has been awarded certifications in such programs as Harvard University's Crisis Management Program.
Savannah's passion for GIS started at The University of Utah where she received her honors degree in geography. Before starting with Salt Lake County EM in 2023, Savannah was a Data Processing Technician at Bridger Photonics and a GIS Specialist at the office of the Salt Lake County Surveyor. She's worked with various clients to assist in their GIS needs, whether a web application, a paper map, boundary adjustments, generating aerial imagery, or writing technical documentation. Savannah is originally from Connecticut, where they have the best pizza. She also enjoys spending time outdoors with her dog Thor.
Becca Weiss joined the Salt Lake County Emergency Management team as the Planning Specialist in December of 2021. She is responsible for reviewing, maintaining, and developing emergency management plans/annexes/checklists for organizations within Salt Lake County. Before joining as a full-time employee, Rebecca worked as an intern with SLCo EM. She also has 4 years of experience as a Patient Care Tech where she worked at a level-1 trauma center in Omaha, Nebraska.  Rebecca is obtaining her bachelor's degree in Emergency Management and Disaster Science with concentrations in Intelligence & Security and Criminal Justice through the University of Nebraska at Omaha. In her free time, she enjoys snowboarding in the winter and hiking in the summer with her German Shephard, Kaimen.
John McClure is the Intelligence Specialist for Salt Lake County Emergency Management since September 2018. He is responsible for the identification of intelligence gaps, the collection of information, the development of intelligence, to be a liaison with outside agencies in an effort to prevent and or mitigate threats, and disseminate information and intelligence among partners and stakeholders.
John was the Strategic Intelligence Analyst for the Statewide Information and Analysis Center covering Domestic and International Terrorism. John was also an Intelligence Analyst on the FBI Joint Terrorism Task Force Domestic Terrorism Squad.
John received his Master's Degree from the Handa Center for the Study of Terrorism and Political Violence at the University of St. Andrews. John has featured publications in Global Security Studies Journal, Stanford University, Utah Valley University; as well as collaborated on several North American regional documents under the auspice of the United Nations.
Val began her career with Unified Fire Authority in June of 2007 in the Logistics Bureau before moving to Emergency Management in November 2014.  Since starting Emergency Management, she has attended numerous courses and trainings, some of her favorite certifications include: All Hazards PIO, Situation Unit Leader, and Finance Section Chief. Val's responsibilities include: logistics, finance, and coordinating projects with in the ECC. She is the proud Mom of 3 children (ages 12-19). Val and her husband spend countless hours attending football and soccer activities. As a family they enjoy camping, 4-wheeling, hiking, and spending time in Southern Utah.
Rhonda started working for Unified Fire Authority in September of 2016 as a part-time Receptionist. After a year, she moved to UFA's Fire Prevention Division and became the Haz-Mat Administrative Assistant. Rhonda remained in that role for 2 ½ years before moving to the Emergency Command Center as the Administrative Coordinator.
Rhonda is a mom of 3 son's and a grandmother of 6 amazing grandkids. In her free time, she love's watching her grandkids play soccer, basketball, softball and gymnastics and she loves riding Roller Coasters with them at the amusement parks. Her favorite vacations are wherever you find Sun, Sand and Surf.
Brad Jewett started in the Planning Section of the Salt Lake County Emergency Management Division during the COVID-19 pandemic in March 2020. His Fire Service Career began with Salt Lake County Fire on their part-time crews in Draper and Riverton from 2003-2006. He was hired as a full-time firefighter with Salt Lake County Fire (later became Unified Fire Authority) in February of 2007. He spent much of his time as a Hazardous Materials Paramedic on the Hazardous Materials team. He holds certifications as a Critical Care Paramedic (CCEMT-P), Flight Paramedic (F-PC), National Registry Paramedic, and a licensed Paramedic in six states. He is a member of the Unified Fire Authorities Honor Guard, where he has conducted funeral honors and promotional ceremonies to honor his fellow brothers and sisters.
He has a master's degree from Arizona State University in Emergency Management and two bachelor's degrees from Utah Valley University.  He is also an active Navy reserve member, where he is the regional Command Master Chief for Navy Medical Forces Pacific and Medical Forces Support Command. He has been deployed five times in his 20-year career.
He is currently assigned as the emergency planner for Holladay, Midvale, and Kearns. Brad enjoys camping, traveling, and the Las Vegas Raiders.
Jim Woodward is a retired fire Battalion Chief with over 35 years of experience from the Sacramento Metro Fire District. He also consulted for the California Office of Emergency Services for 8 years as a Senior  Exercise Planner, working with local, county, state, and federal governments and agencies. He developed exercises, evaluated and validated emergency response plans and emergency management plans. He then worked for a large national security agency as a trainer and emergency plan writer for major companies and businesses in the greater San Francisco Bay Area. He trained company personnel in emergency response and management to earthquakes, fires, flooding, and active shooter incidents. He was an Adjunct Professor for the Los Rios Community College District for over 25 years, teaching a variety of subjects in fire science.
Jim is married and has two sons and nine grandchildren. In his downtime, he has become an author writing several books.  He has lived in Utah since 2019.