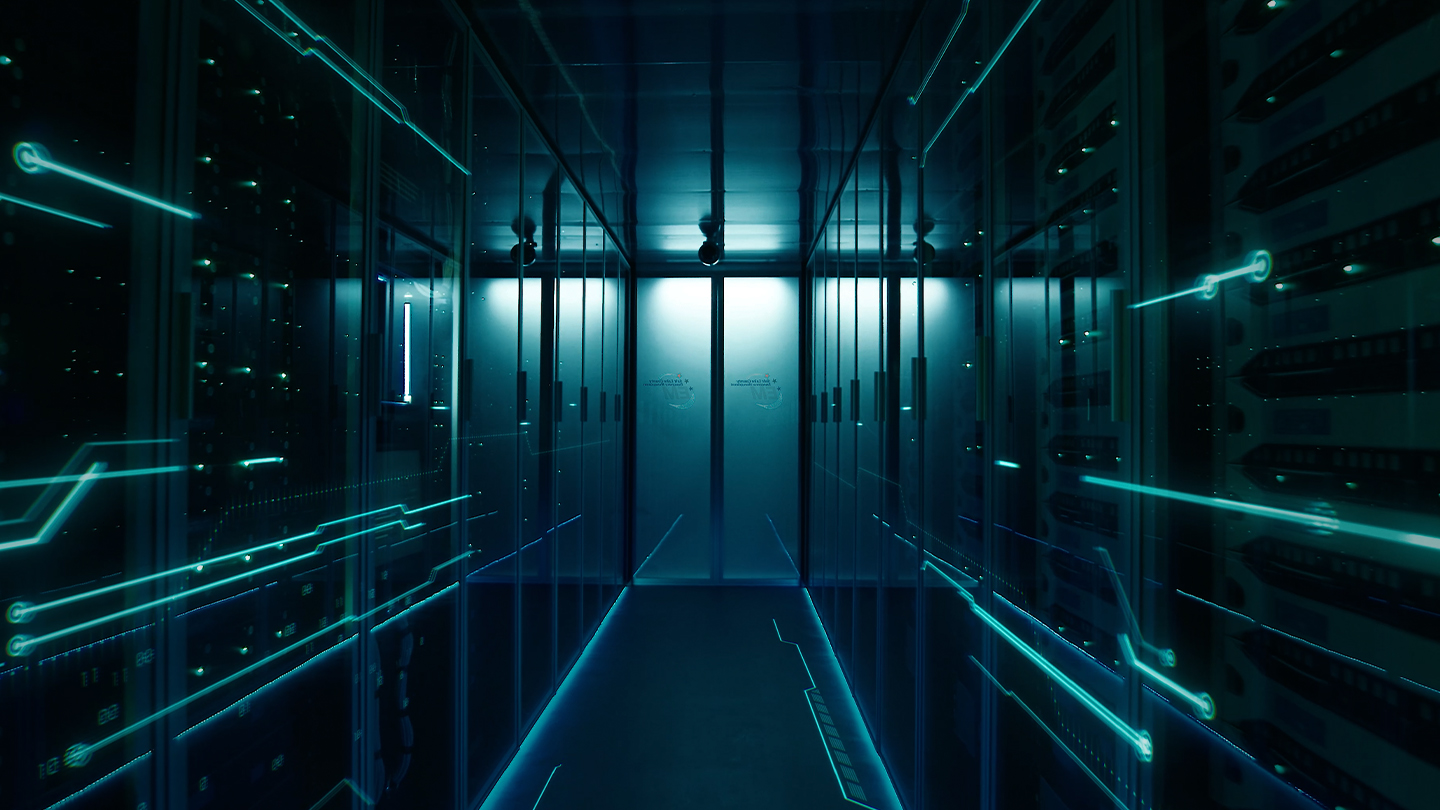 Salt Lake County Activation History
Utah experienced a historical winter with snowpack reaching 200% of normal, breaking a 50-year record. The snowpack caused concern for spring runoff and potential flooding.
Salt Lake County Emergency Management quickly activated to prepare for any potential flooding. Salt Lake County Flood Control and their teams cleared debris from 600+ miles of creeks and canals. Throughout the season, the Salt Lake County watershed team monitored snowpack depth and density to inform streamflow forecasting. This data helped direct the efforts of the Flood Control teams to the areas most in need.
Salt Lake City experienced flooding in the 17th and 17th neighborhood after Emigration Canyon breached, but no homes were affected.
Decades of infrastructure improvements since 1983 greatly improved the ability of Salt Lake County Flood Control and local partners to control water flows, manage debris, and plan for runoff seasons.  Important mitigation improvements since 1983 include the addition of reservoirs, county-specific hazard-mitigation plans, improved flood maps, and better-maintained drainage ditches, debris basins, and detention basins.
Luckily, the county experienced a successful spring runoff with no homes and businesses damaged.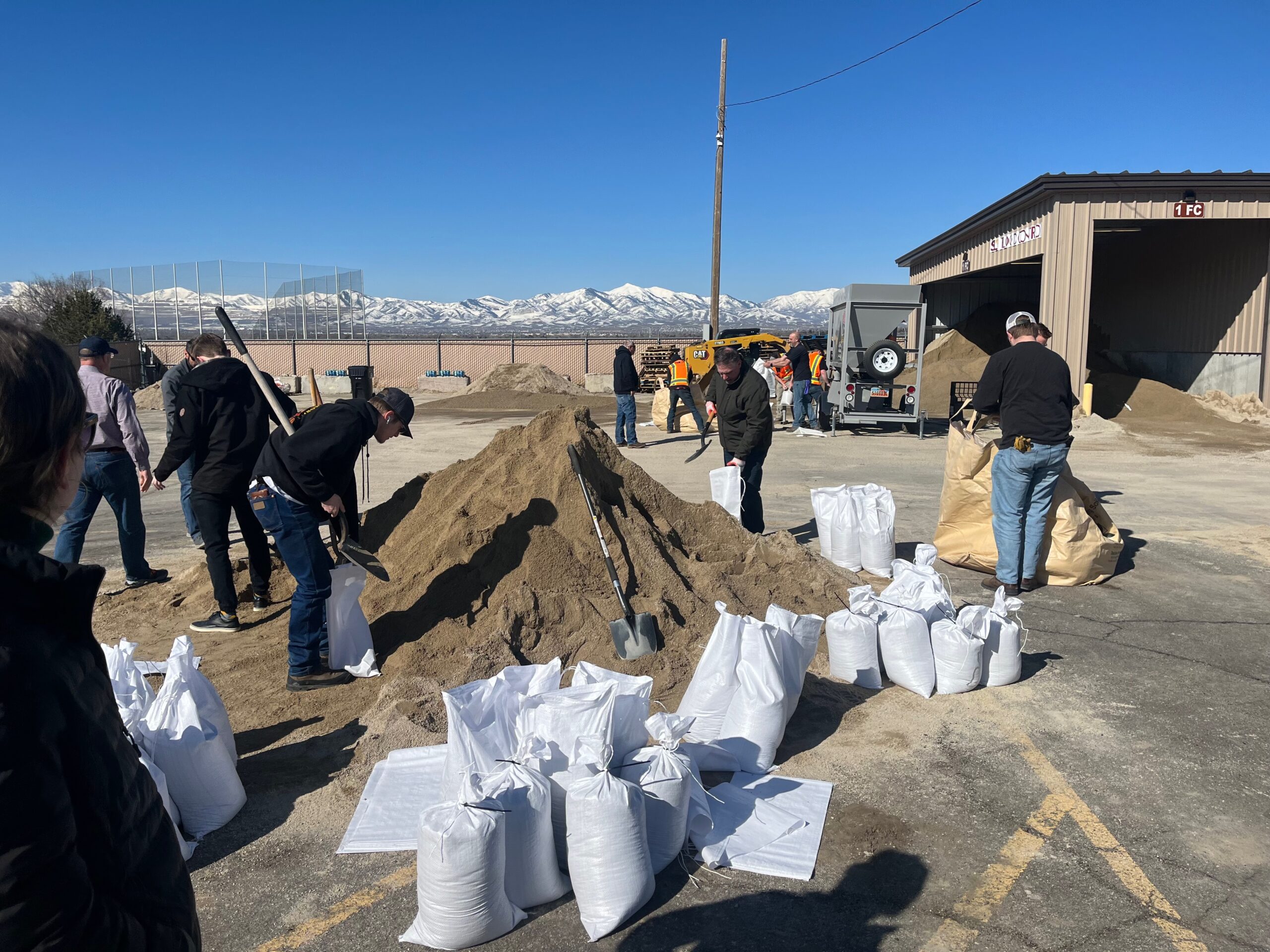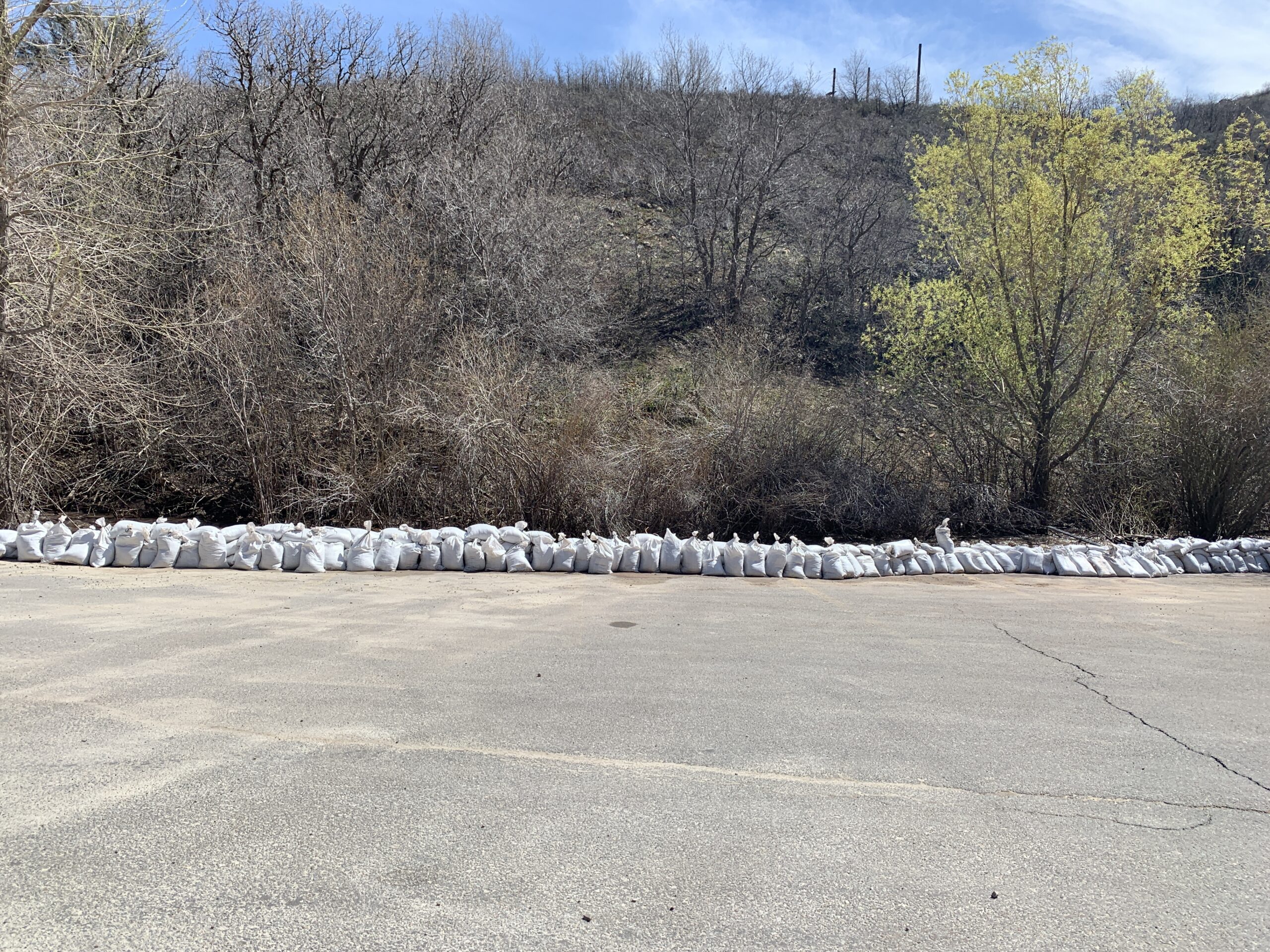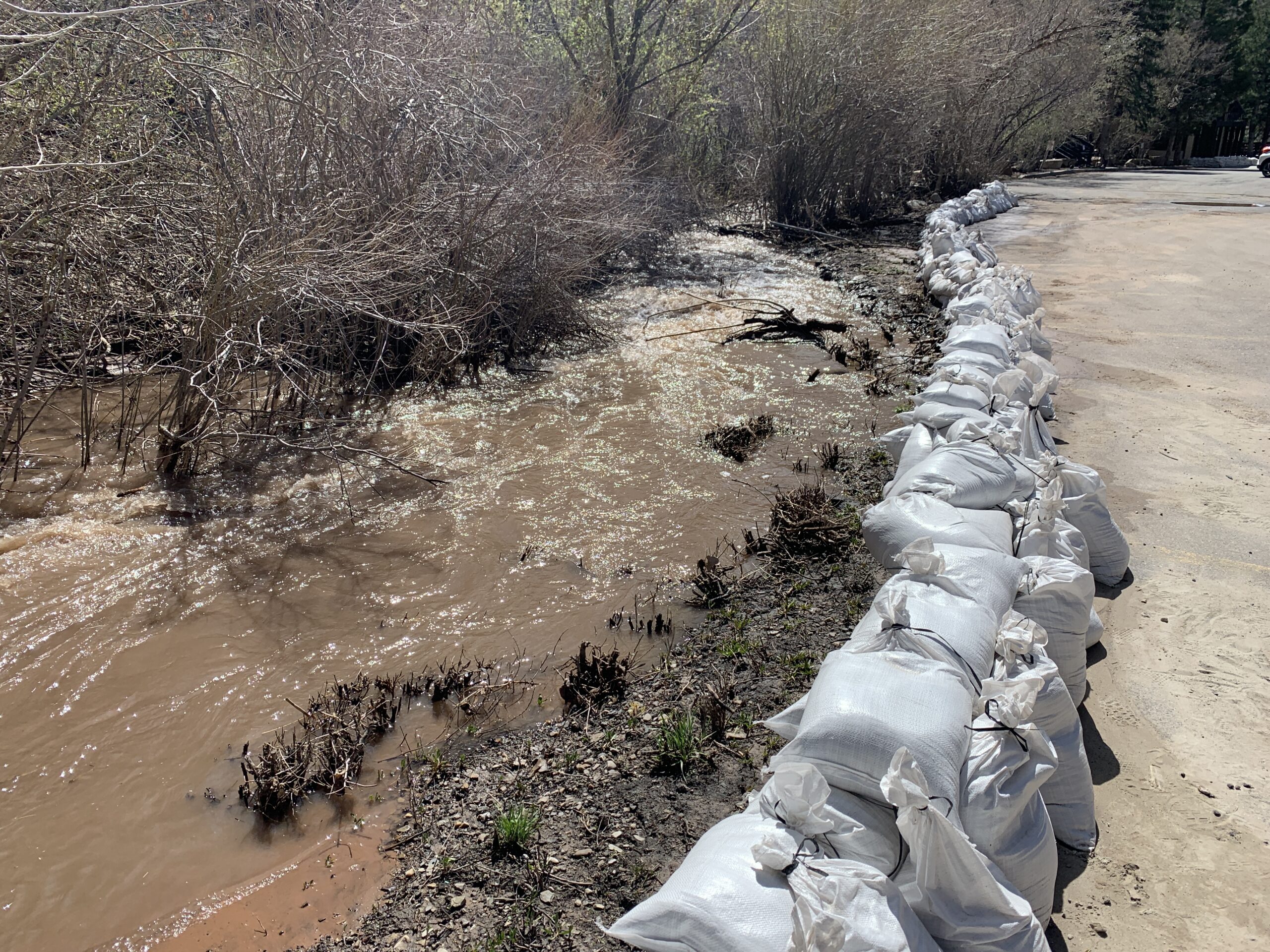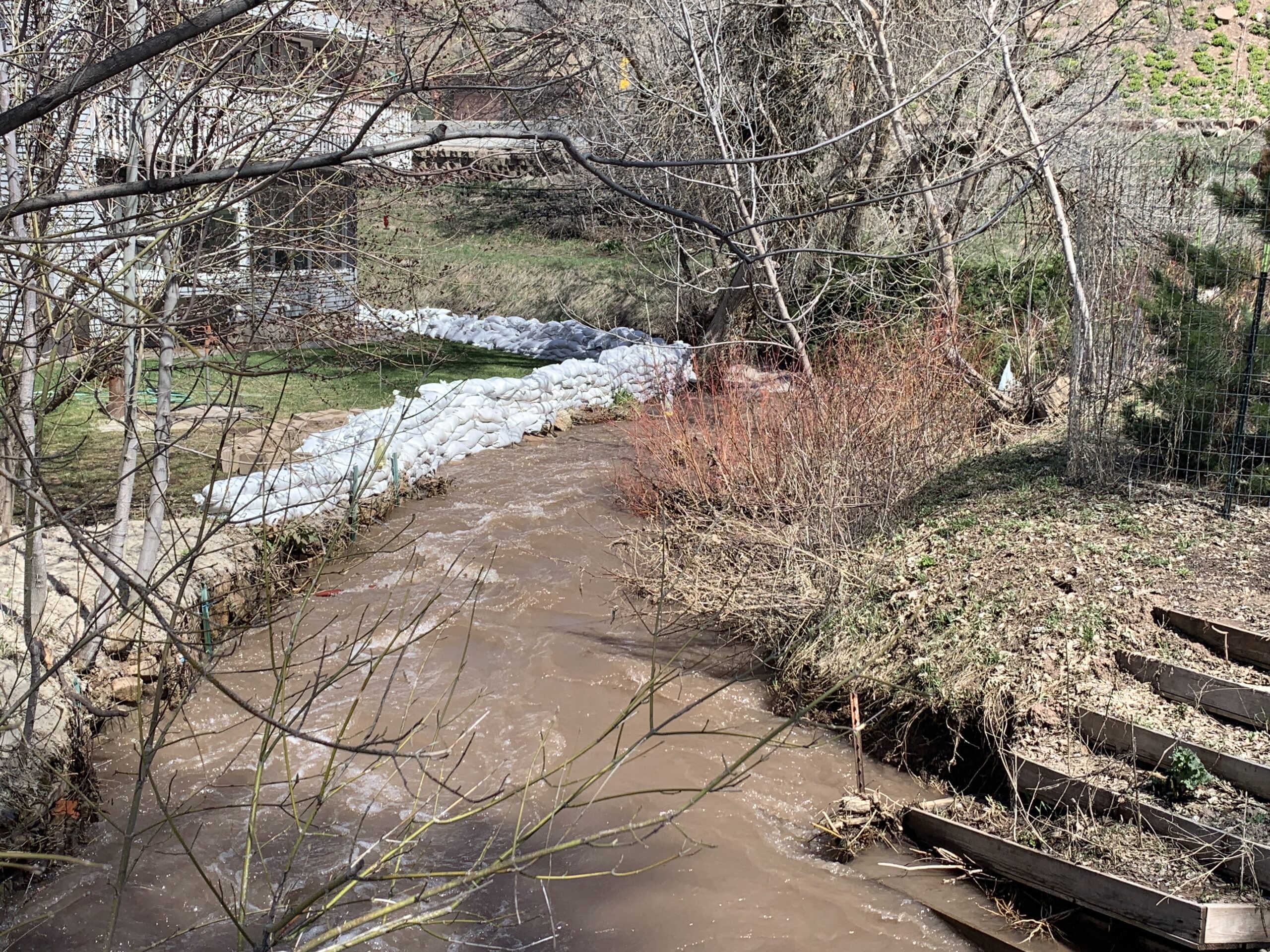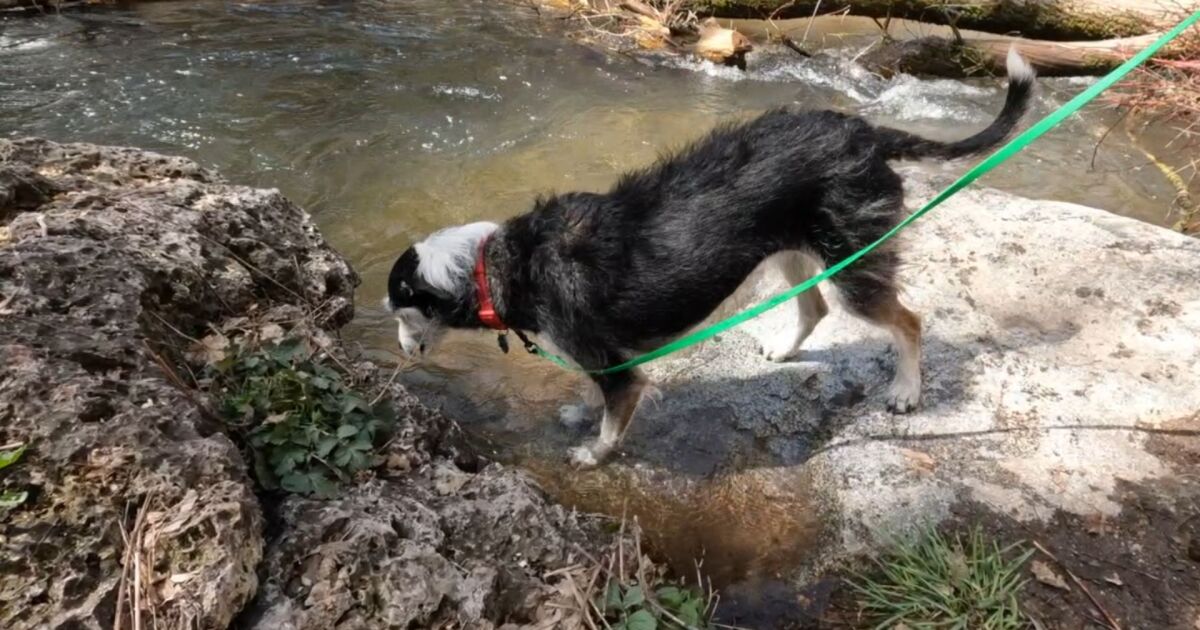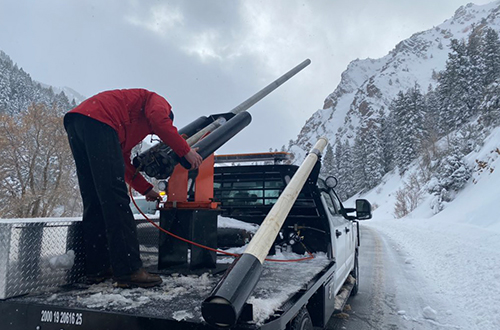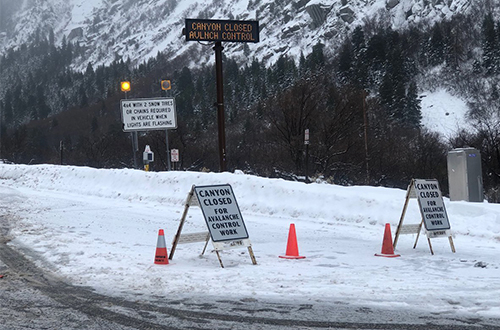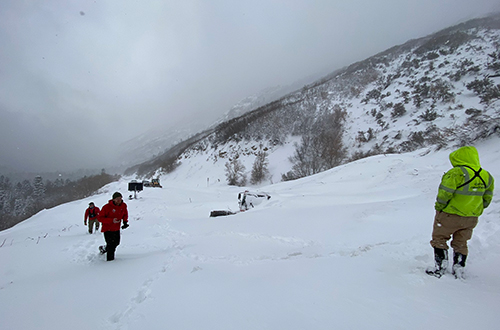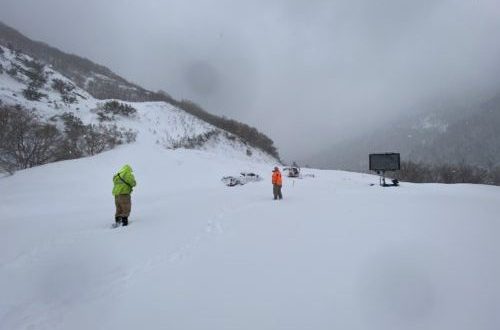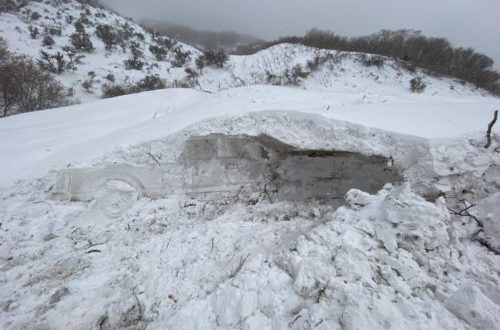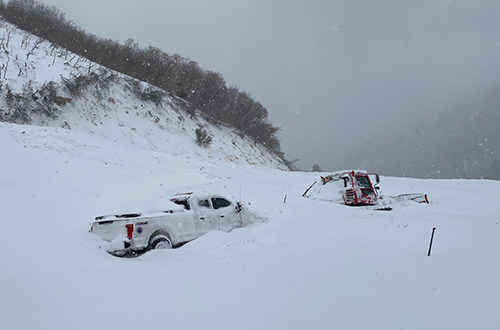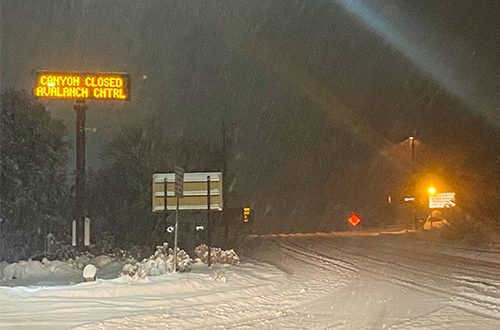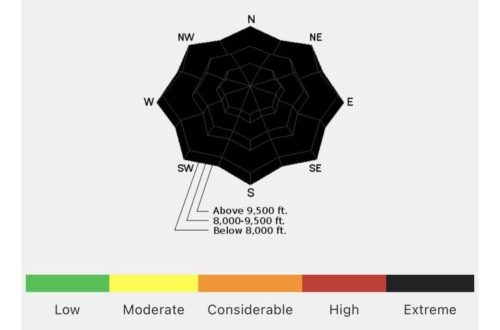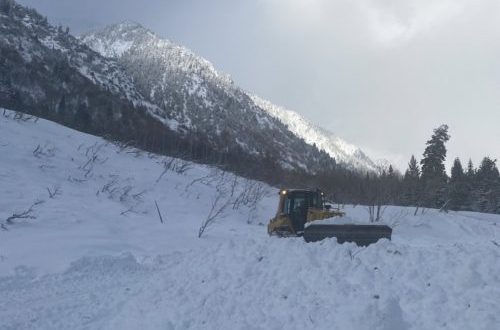 Winter 2021 was deemed "The Year of Avalanche in Utah" by Salt Lake Magazine. Natural and man-made avalanches were caused all winter. On February 17 the Utah Avalanche Center forecast "extreme" avalanche danger on all aspects and elevations. In the year 2021 21 people died from avalanches.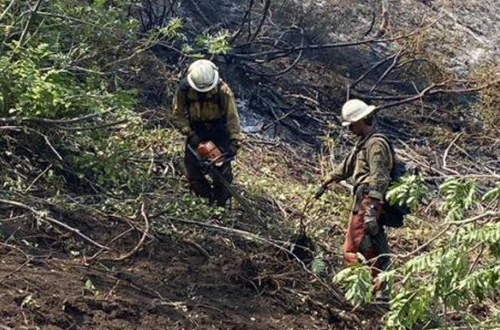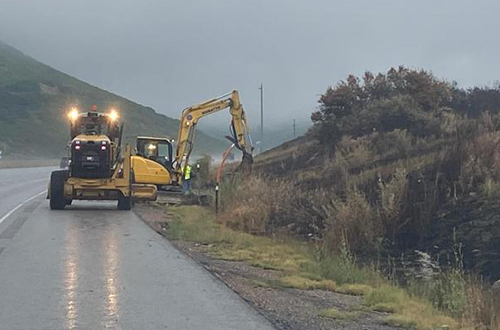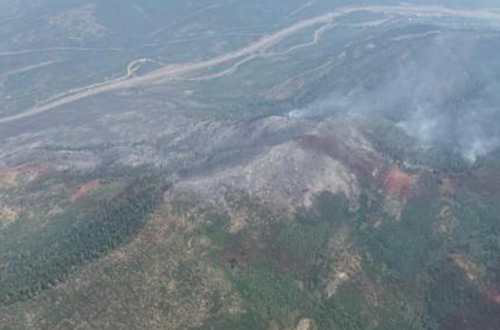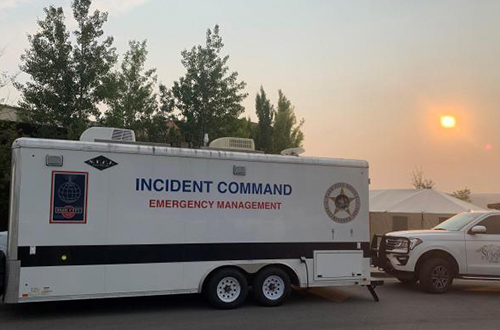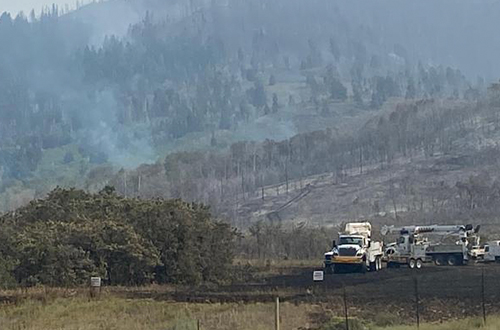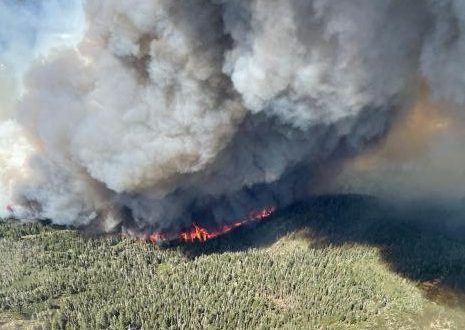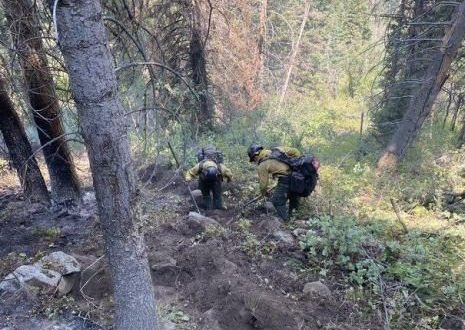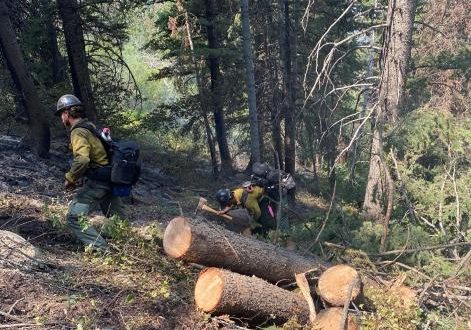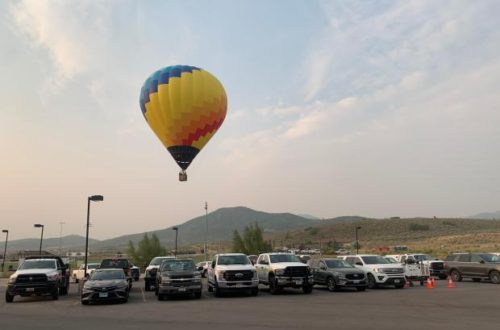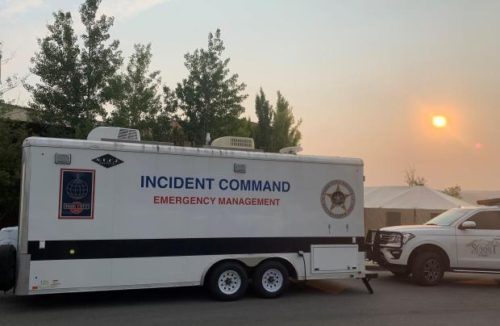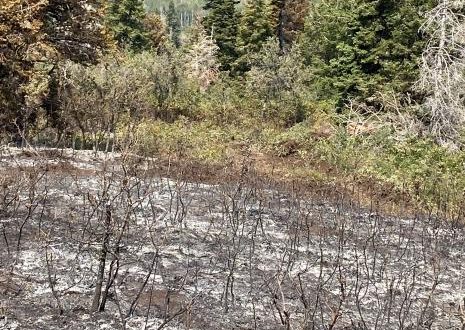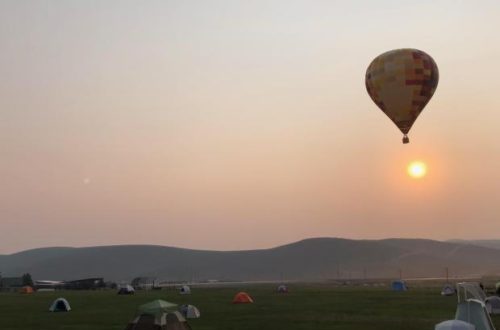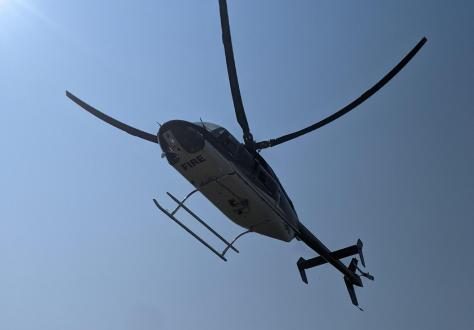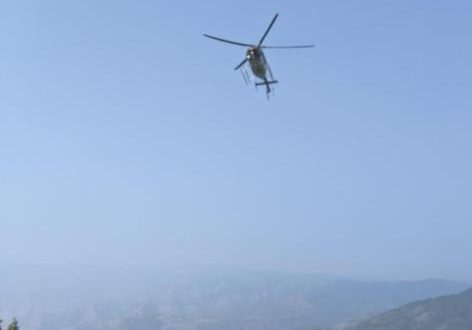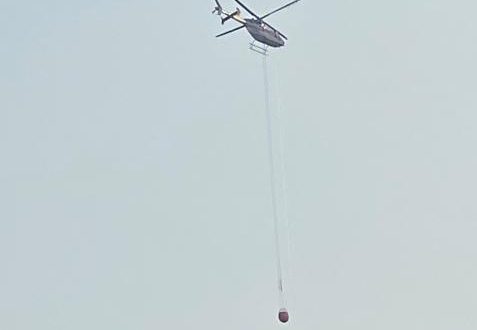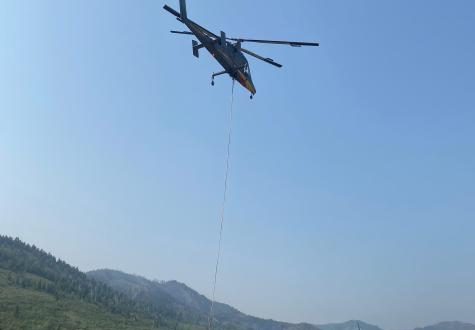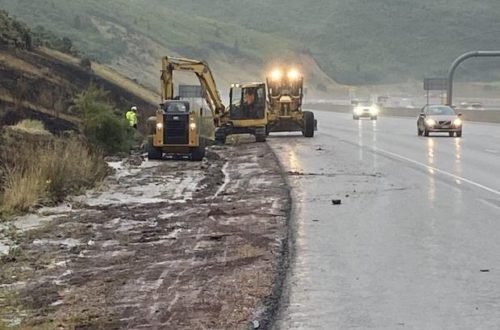 On August 14, 2021, a vehicle with a catalytic converter in poor working order sparked a wildfire on the side of interstate 80 in Parleys Canyon. Emergency responders order mandatory evacuations for up to 6,000 to 8,000 homes. The fire threatened 2,000 structures and power lines. It took almost a week to fully contain the fire. Residents were evacuated from their homes for a few days.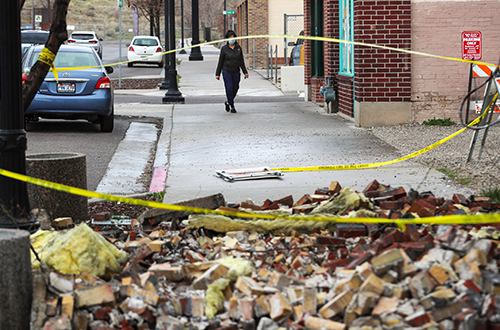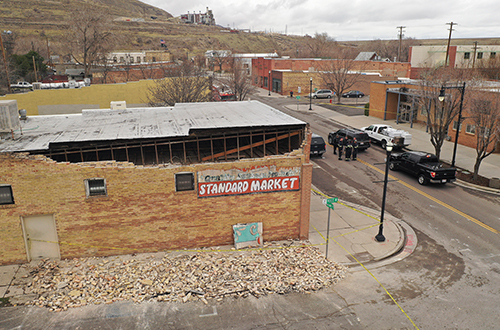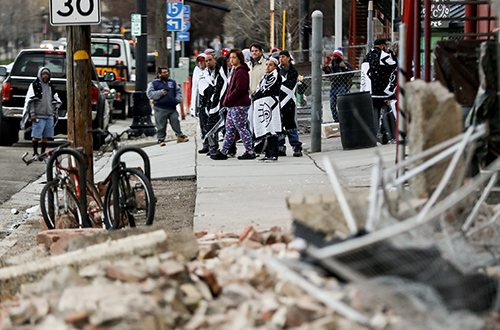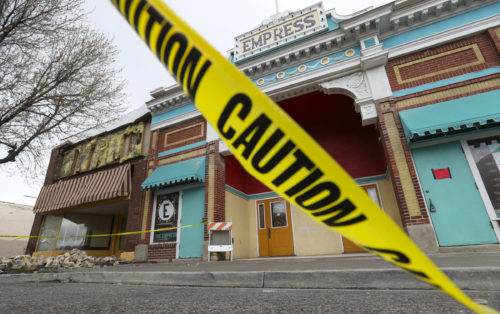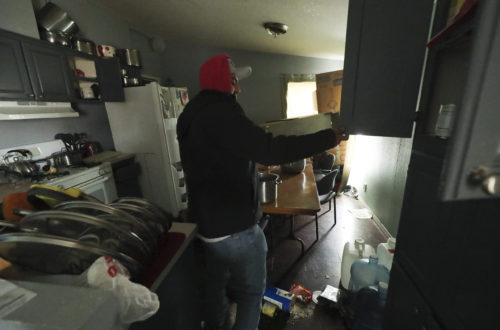 On March 18, 2020, at 7:09 a.m., a 5.7 magnitude earthquake hit Salt Lake City with the epicenter in Magna. The earthquake and several aftershocks could be felt in all of Salt Lake County and Davis County. The valley had several hazmat issues including a large one in Magna at a Kennecott warehouse. More than 50 firefighters and the Utah National Guard responded to the hazardous spill. A 12,000-gallon barrel may have fallen from the earthquake. The barrel leaked 8,200 gallons of hydrochloric acid. The leak created a plume. Before the first responders could identify the chemical, the ECC prepared for an evacuation of thousands of residents. Once the chemical was identified the evacuation preparation ceased.
Several homes and buildings were damaged causing up to $100 million in damages. More than 100 people were temporarily displaced. More than 2,300 aftershocks were felt months after the earthquake, some were larger than 3.0 magnitude. There were no injuries or fatalities. The state declared a state of emergency and received federal funding. Some of the money was provided to residents that suffered damage to their property and government, non-profits and religious establishments that also suffered damage to their buildings. The earthquake coincided with the COVID-19 pandemic that Salt Lake County and the entire world were dealing with.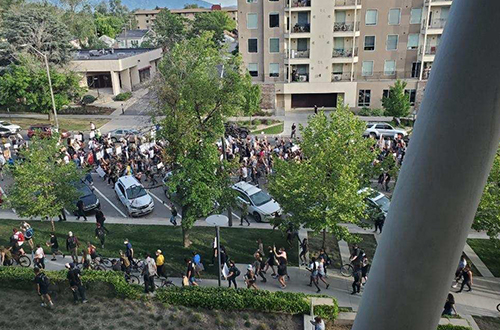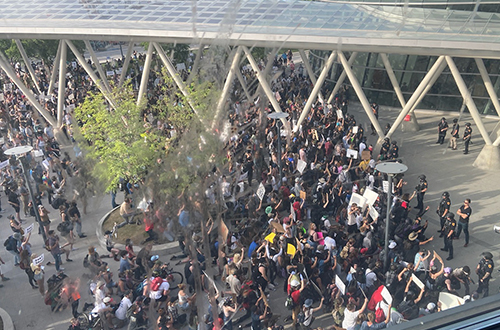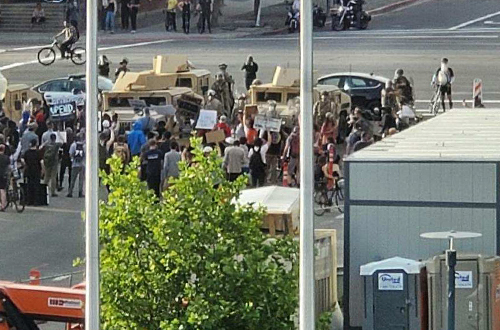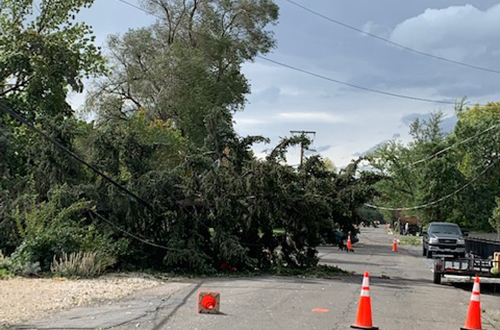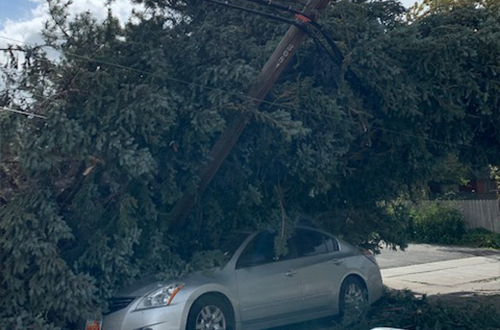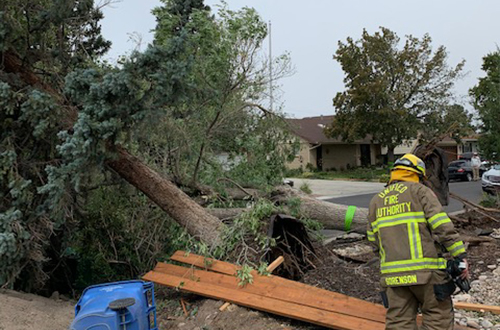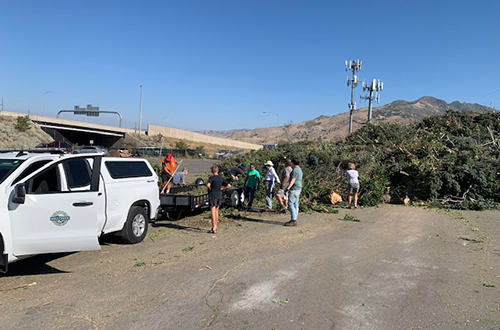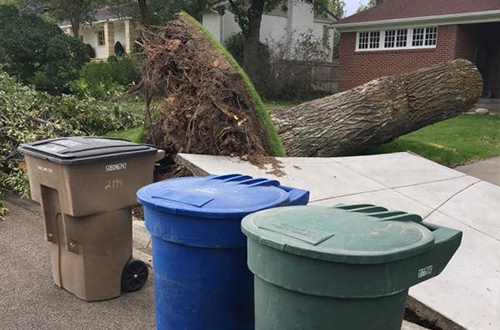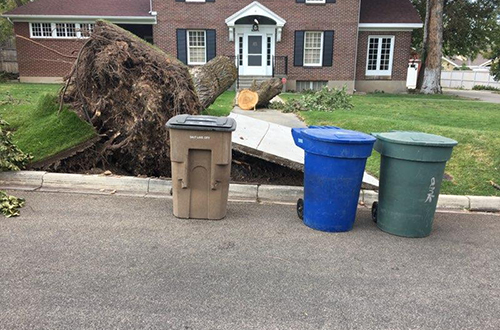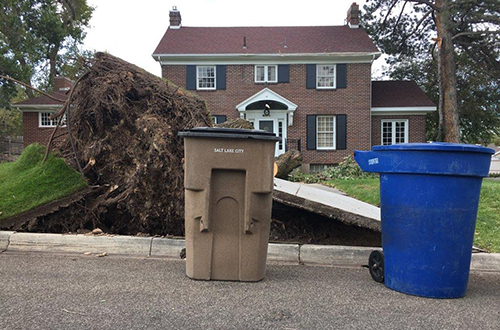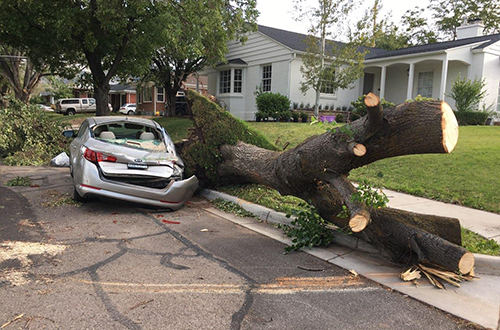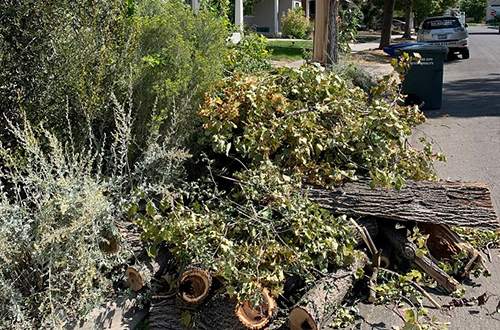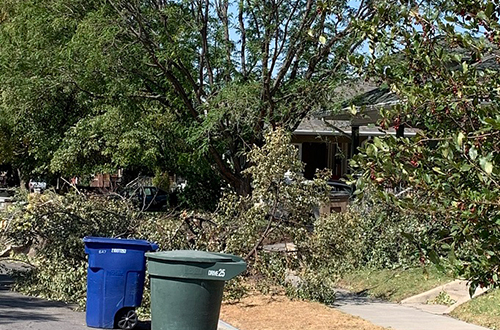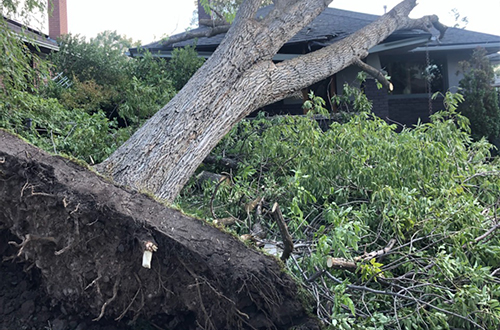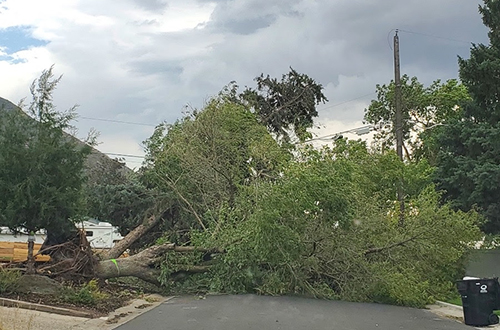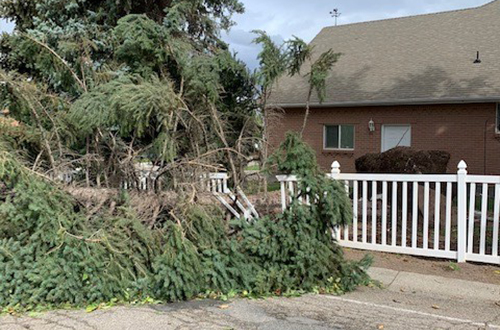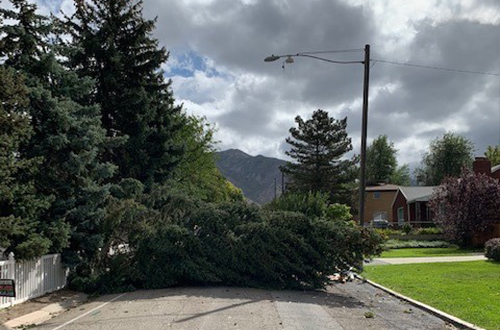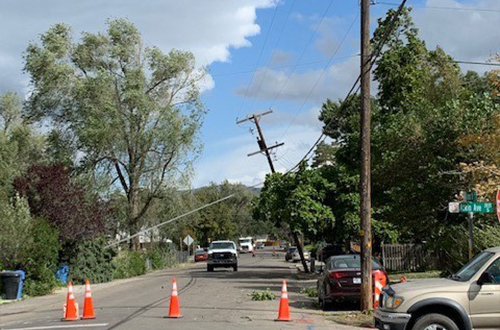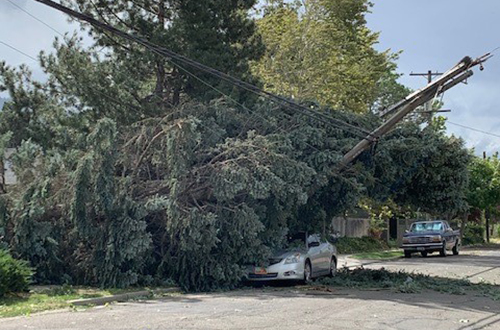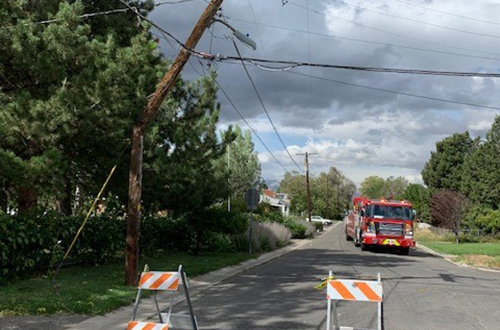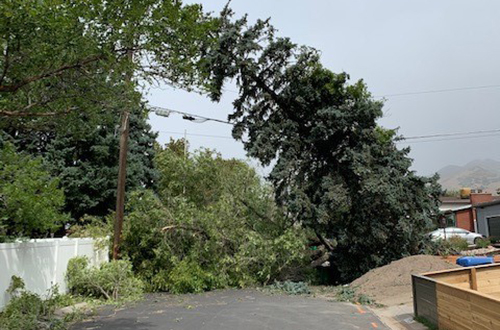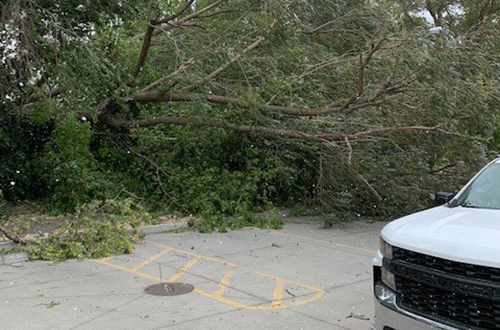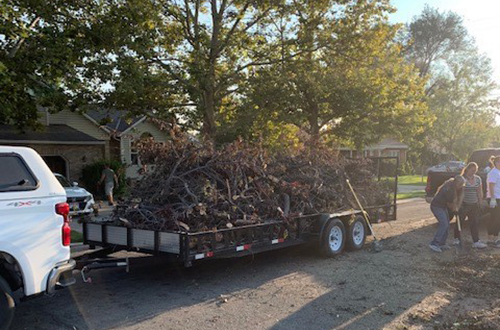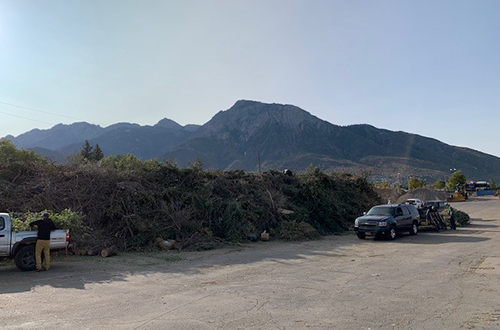 On September 7-8, 2020, a historic downslope wind event unfolded from Salt Lake County northward along the northern Wasatch front. Wind gusts were reported in the upper 90 mph range. The wind event continued for 24 hours with some rain as well. The windstorm caused significant damage in the valley. Many trees down causing damage to vehicles, sidewalks, and buildings. Additionally, power outages occurred for several days affecting as many as 120,000 residents.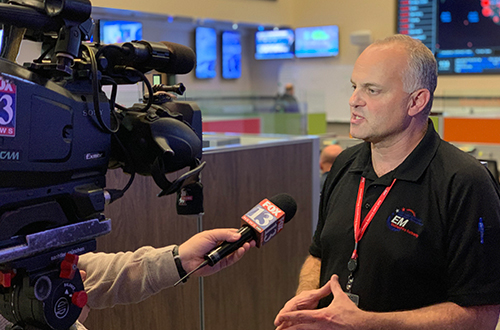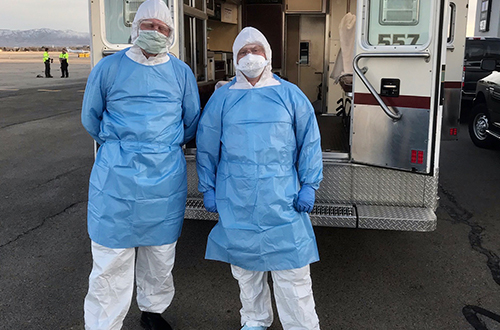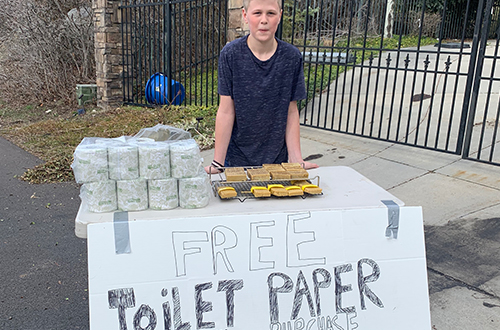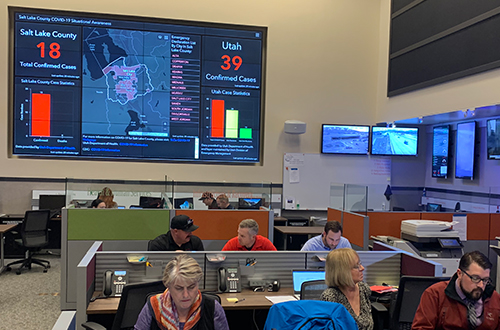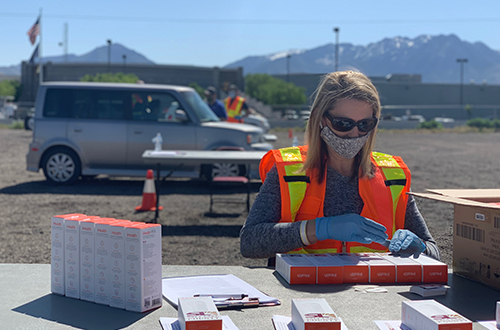 In January 2020 Salt Lake County ECC began monitoring the COVID-19 situation across the country and in our county. In late February the state of Utah was alerted that we would be receiving our first COVID positive patient as they would be transported from a cruise ship back to Utah. The ECC quickly activated and assisted with this patient transport. That marked the beginning of the pandemic response in Salt Lake County. The ECC served as the central response center for the pandemic for all of Salt Lake County. All EM employees and several UFA employees were assigned to assist in the response. The COVID pandemic is the longest running activation for Salt Lake County Emergency Management. It remains activated as the pandemic continues.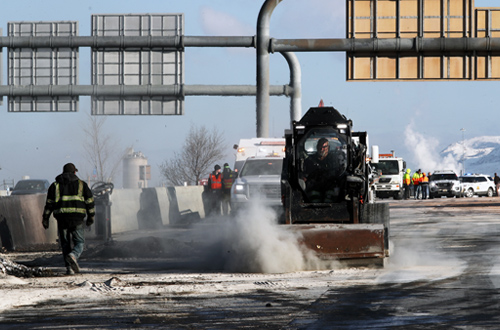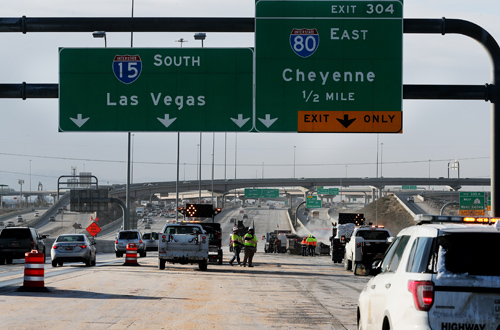 On 1.18.18, there was a large diesel/fuel tanker fire that shut I-15 down for over 3 hours, both North and Southbound lanes.  The fire appeared to have started from overheated brakes that spread to the trailer and pup-trailer that were full of diesel and unleaded fuel, igniting a large fire and subsequent explosion.
On 6/8/17, at approximately 1620 hours multiple fires (4) were reported in Herriman and South Jordan.  In light of the multiple incidents and the nature of the weather the SLCo Emergency Coordination Center heightened its activation status.  All fires were contained fairly early.  One home in South Jordan was evacuated.  Bacchus Highway westbound was closed for a short period of time.  In conjunction with these fires there is also a natural gas leak in Millcreek City.
​On July 19-20, 2016, Algal Bloom affected Utah Lake and the Jordan River. Salt Lake County Emergency Coordination Center monitored the situation along with the State Department of Environmental and Salt Lake County Health Department for the remainder of July. There were no long-term problems associated with the Algal Blooms, although there were several blooms that year.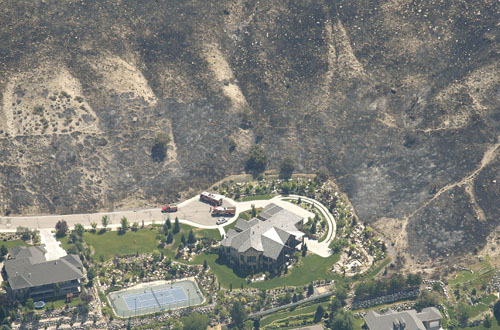 ​On August 3-4, 2016, a Type 3, fast-moving fire occurred in Corner Canyon in Draper. Forty homes were evacuated, and 37 acres burned. No homes were lost, and no injuries were reported.
From April 14-15, 2015, Salt Lake County and Northern Utah experienced a spring storm with wind gusts of up to 70 MPH throughout the valley. This lasted most of the day of the 14 causing power outages to more than 8,000 residents in the Salt Lake metro area. Multiple vehicle accidents occurred, causing more than 80 severe injuries, and killing one on I-80. Beyond this, there was a severe snowstorm that blew into the valley, dropping several inches of snow and causing havoc throughout the area. There were also several brush fires throughout the Salt Lake County with the largest being a three-alarm brush fire in the Avenues in Salt Lake City.
On June 6, 2015, there was severe weather and flooding in the south end of the valley, primarily in South Jordan, Riverton, and Herriman. There were also two recorded tornados in Southern Utah.
On August 18, 2015, a Type 3 fire occurred at the PMAA Gun Range in Parley's Canyon. It lasted three days before there was 100% containment and mop-up.
A fire in Draper City occurred on June of 2014 near 12600 South and Highland Drive. This fire burned roughly eight acres and forced several residents out of their homes. There were multiple flare-ups until the fire was fully contained. In total a dozen homes were evacuated, although none were damaged.
On November 21-22, 2013, multiple windstorms blew through Davis, Weber and Salt Lake counties. Luckily, the damages were nowhere near those of 2011, although there were reports of power outages to more than 8,000 residents throughout Davis and Salt Lake counties and multiple trees and signs falling due to the wind.  Most of the damage occurred in Ogden and Farmington.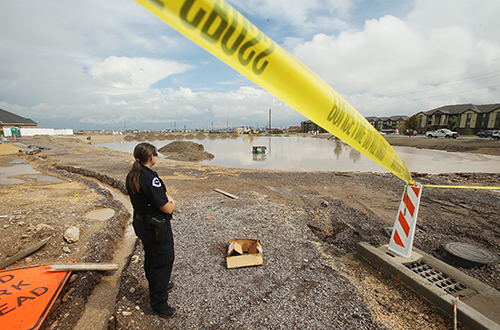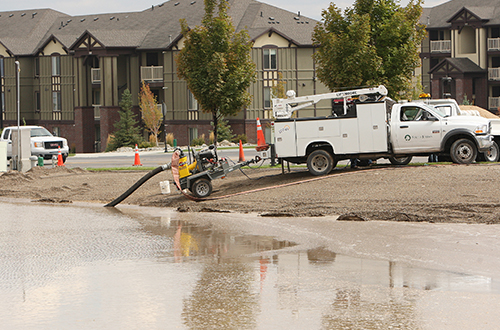 On September 14 and 15, 2013, heavy rain triggered flooding and mudslides in Herriman, South Jordan, and West Jordan with the bulk of the damage near Herriman High School. Flooding at an apartment complex near 6000 west and 11600 south, displaced the residents of more than 18 units. Herriman High School also had some flood damage resulting in the replacement of carpeting throughout the school. Eleven homes were flooded across the road from Herriman High School in a South Jordan subdivision, and 10 apartments sustained damage in a West Jordan apartment complex.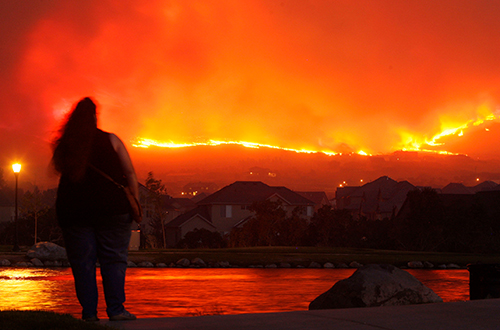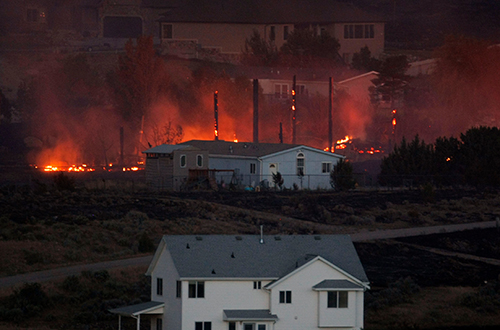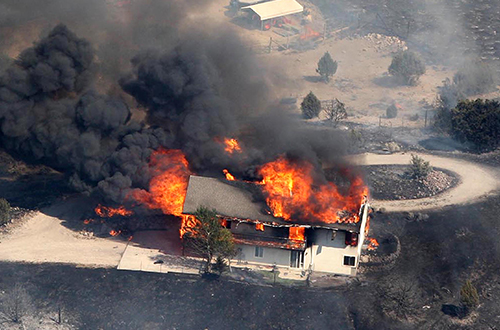 On June 29, 2012, a car parked on tall, dry grass in the Herriman City sparked a wildfire that grew to more than 700 acres and forced more than 950 residents from their homes. Ultimately, a Type III Incident Management Team was established. Six homes were destroyed by the fire, and an unknown number of outbuildings damaged or destroyed. Fire operations lasted several days.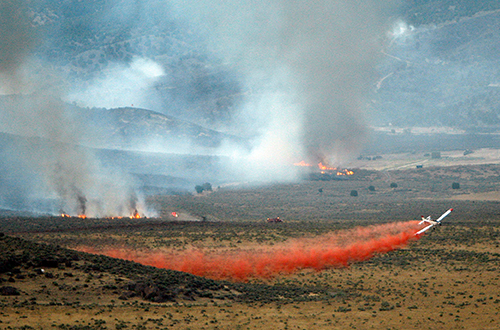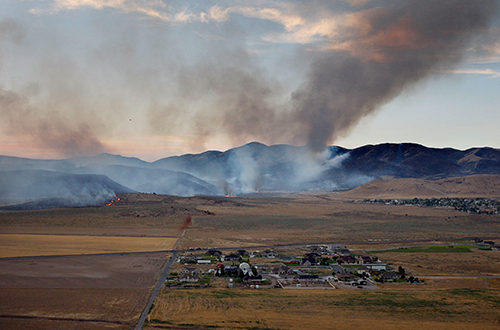 In August of 2012, a wildfire consumed more than 3,000 acres on Camp Williams property, burning several training buildings. More than 100 homes had to be evacuated as a precaution. The wildland fire was especially tricky to fight due to the multiple ranges of nearby unexploded ordnance.
​Between December 1-3, 2011, multiple windstorms swept through Northern Utah with massive damage occurring in Salt Lake, Davis and Weber counties. The windstorms were hurricane-force winds, with speeds exceeding 100 miles an hour and causing widespread damage and power outages to more than 50,000 residents in addition to causing major problems with responders' 800 MHz radios. Total damage was more than $20 million and was a Presidentially Declared Disaster.
Coordinated law enforcement for governor and family. Assisted with planning the event and monitored during the event for any threats.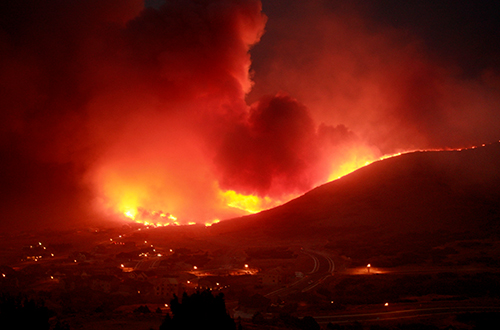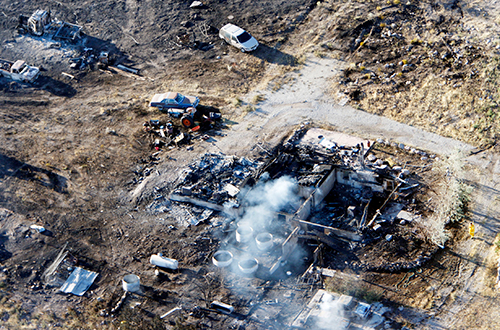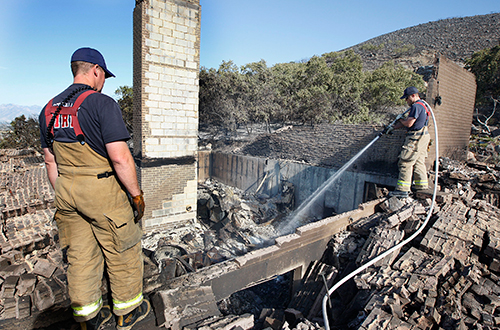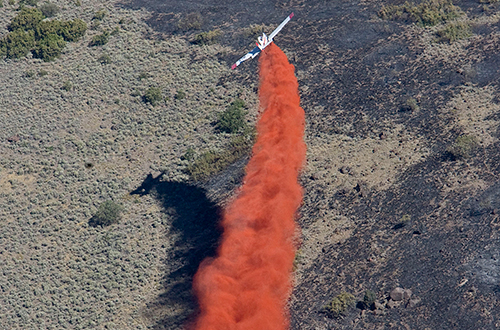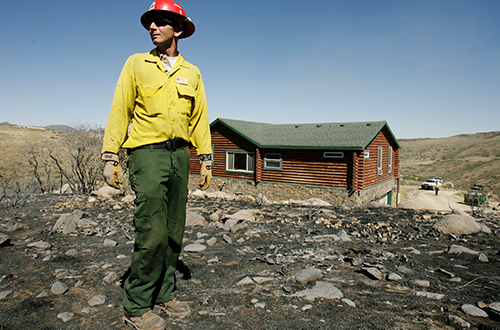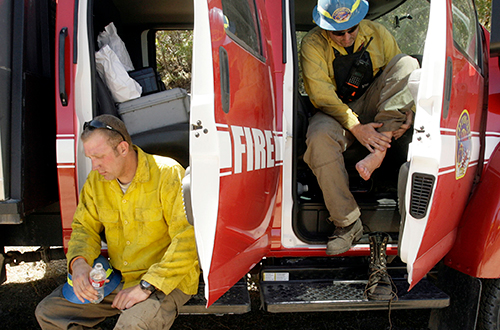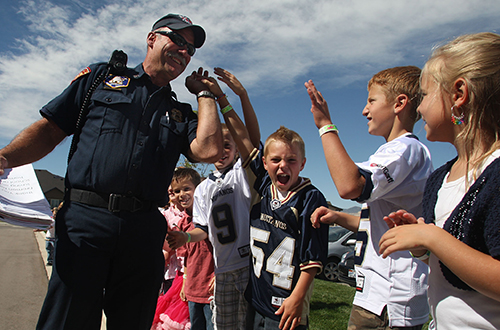 ​On September 19, 2010, a live-fire training occurred at Camp Williams under a red-flag warning. A fire swept across Camp Williams into Herriman City limits, causing 1,600 homes to be evacuated, 4,251 acres to be burned overall and the complete loss of three homes. The fire lasted five days. A Fire Management Assistance Grant (FMAG) was given to Salt Lake County following the fire.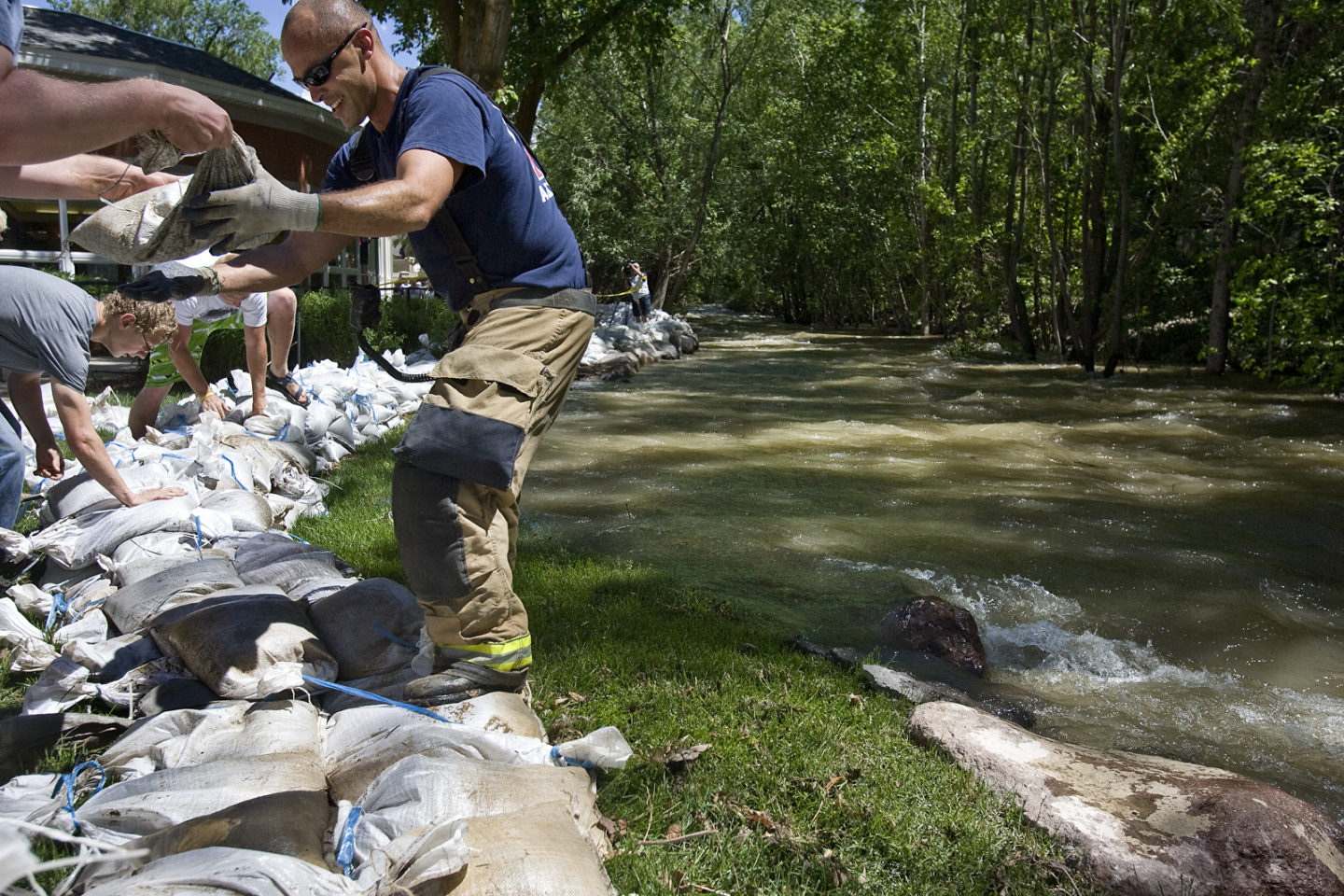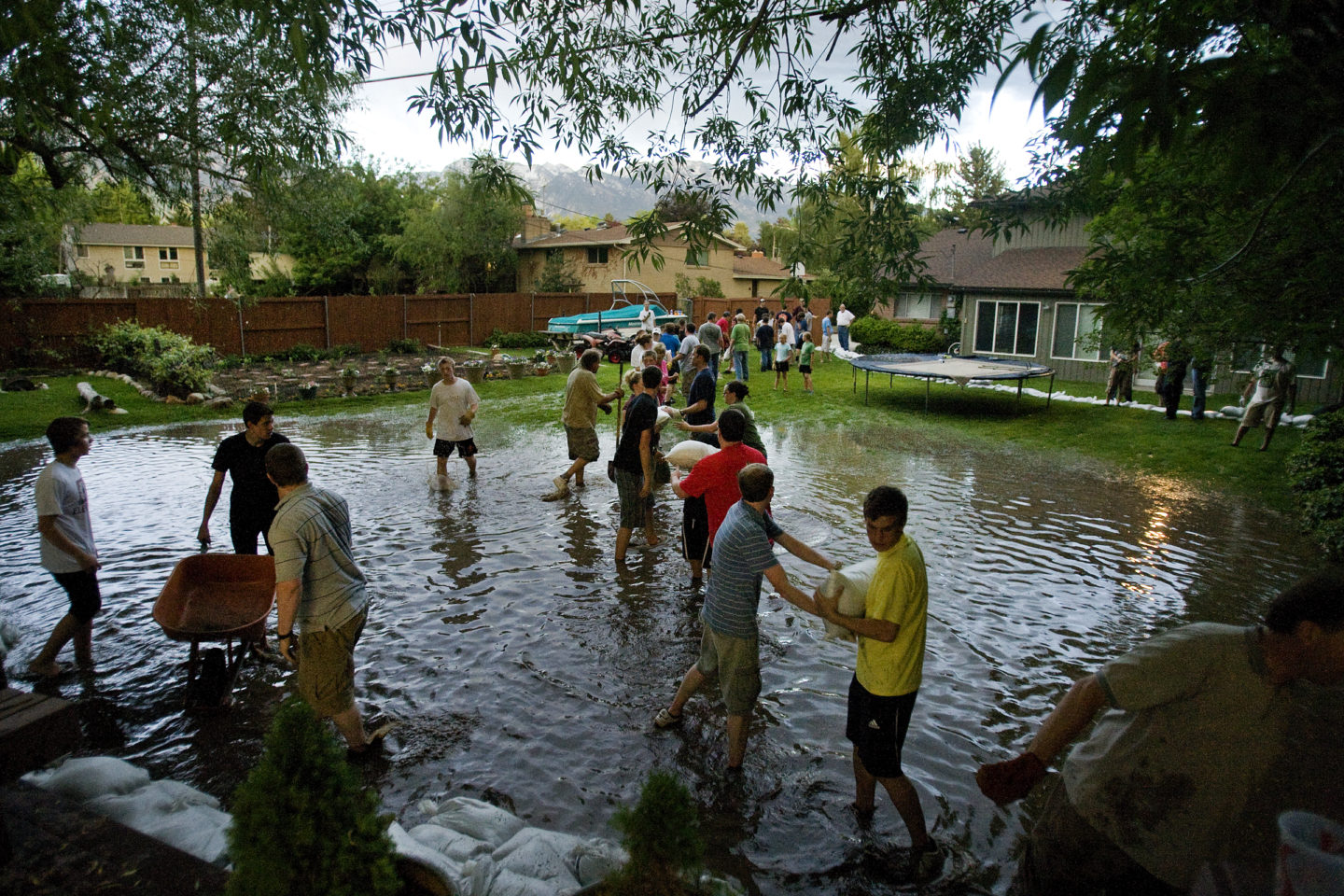 In June 2010, Salt Lake County experienced an abnormally cooler spring which delayed snowmelt until late May and early June. Around June 7-8, there were heavy rainstorms in addition to sudden warm temperatures. Combined this led to multiple areas of flooding throughout Salt Lake County, primarily in Murray and Cottonwood Heights with swollen rivers and creeks breaching banks. The total cost of response to this event was around $500,000.
2011 brought more of the same with the spring runoff quickly rising during the timeframe of 1.5 days. The flooding occurred throughout Cottonwood Heights, Murray, and Sandy. There were minimal effects thanks to several weeks of preplanning and prestaging of sandbags and other required items.
The devastation from the 2008 Corner Canyon Fire continued into 2009 following weeks of rain. A mudslide tore down the same hillside pushing mud and debris into multiple houses. Work continued for several days to mitigate any further damage.
​The 2008 Corner Canyon Fire occurred in Draper in August of 2008, causing the evacuation of more than 60 homes, and consuming more than 600 acres. In all, the following neighborhoods and subdivisions were affected: Bear Ridge Cove; Bear Mountain Drive; Bear Mountain Circle; Grizzly Hollow Cove; Kodiak Court; Draper Farm Cove; Bear Hills Drive; Bear Hills Court; and Bear Hills Circle. It took more than three days of fighting the fire before it was considered contained.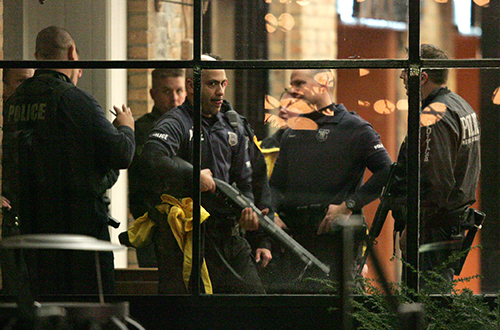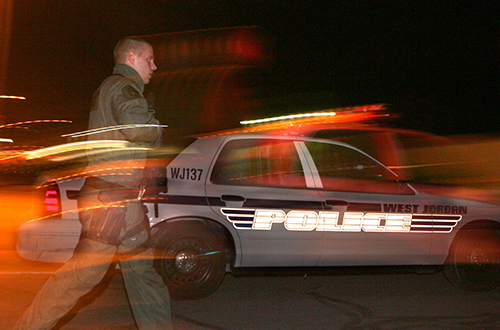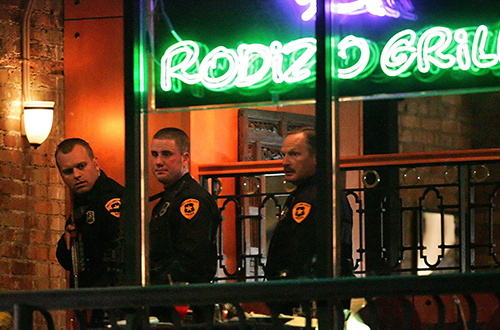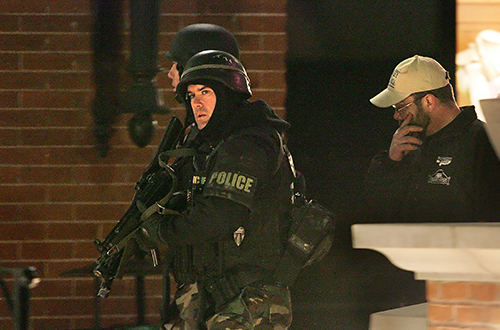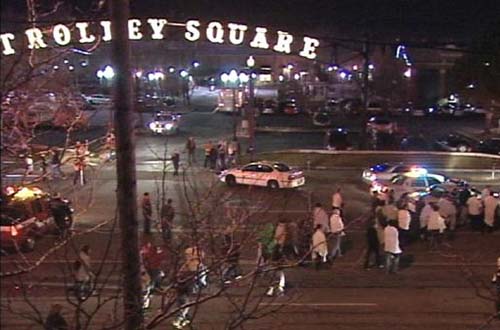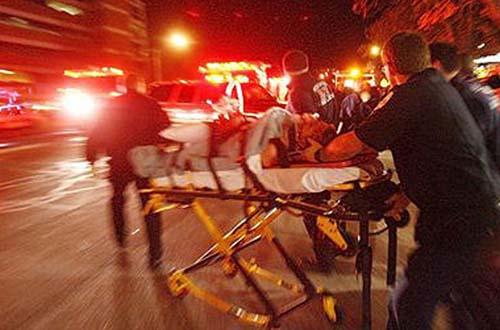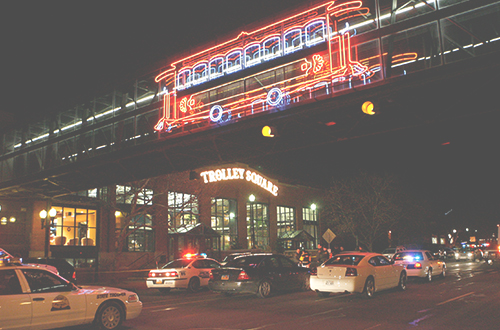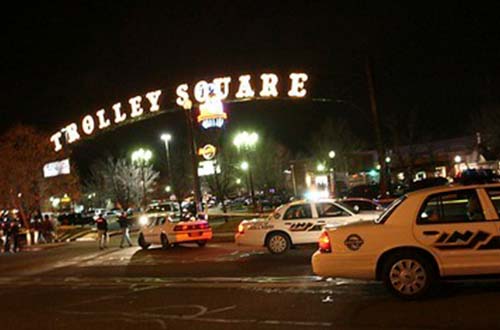 ​On Feb 12, 2007, an 18-year-old male opened fire in Trolley Square, killing five and wounding four before being killed by an off-duty Ogden City police officer and responding police officers from Salt Lake City Police Department.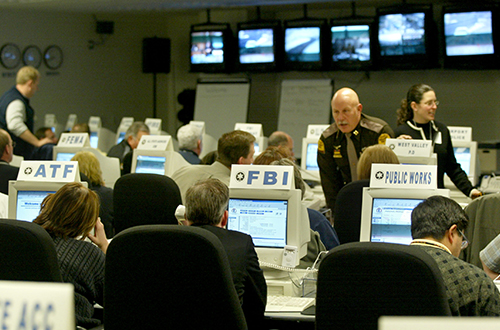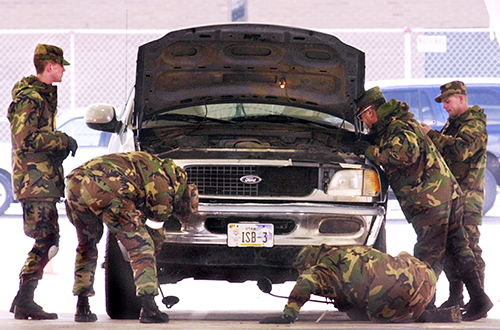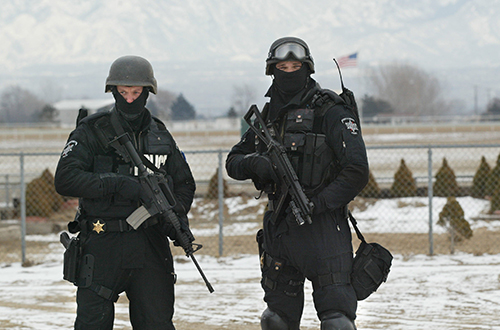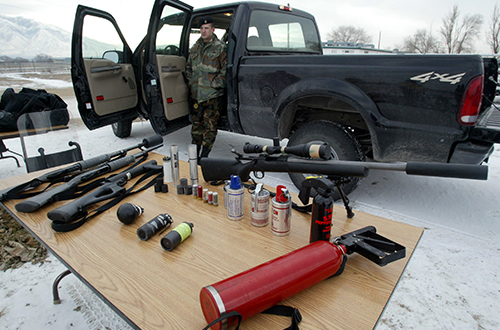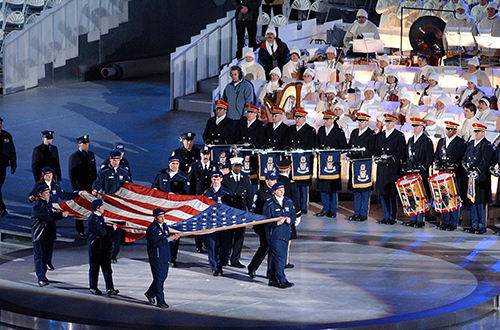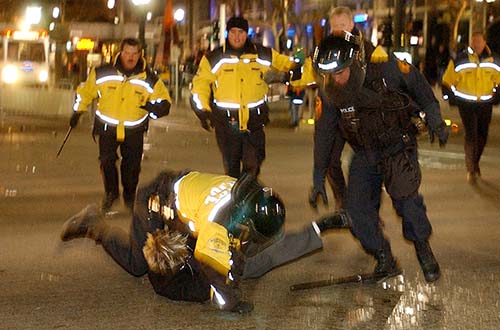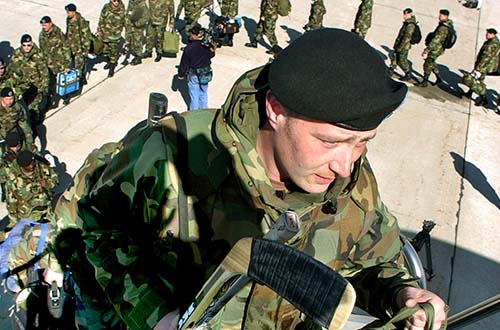 Between February 8-24 Salt Lake City hosted the 2002 winter Olympics. The Salt Lake County Emergency Coordination Center was built from a grant to assist with monitoring and observation during the 2002 Winter Olympics. Since then the ECC has been used for several events, incidents, disasters and emergencies.
On January 14, 1999, a 24-year-old female entered the KSL building located at the Triad Center and started shooting, wounding one and killing one before being wrestled to the ground by an employee.
​On April 15, 1999, a 70-year-old man shot and killed two people and wounded five others in the LDS Church Family History Library in Salt Lake City before he was killed in an exchange of gunfire with Salt Lake City Police.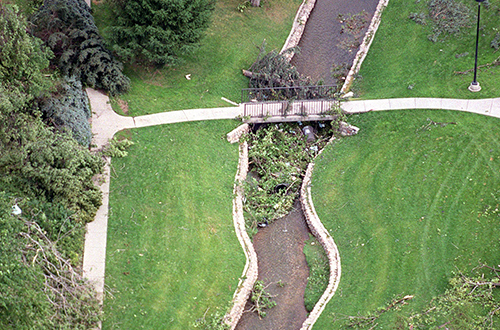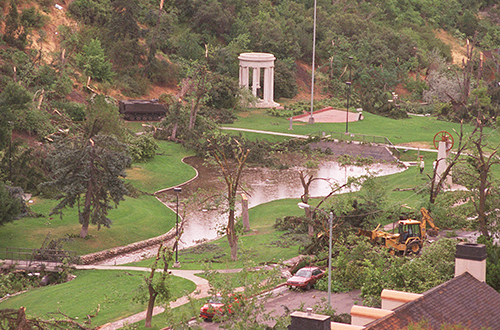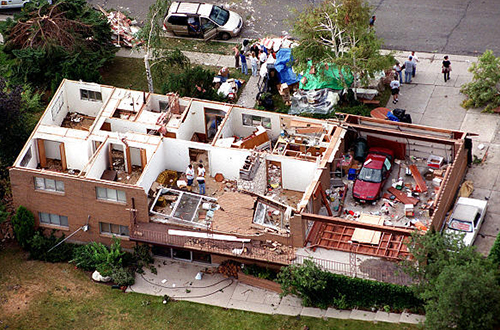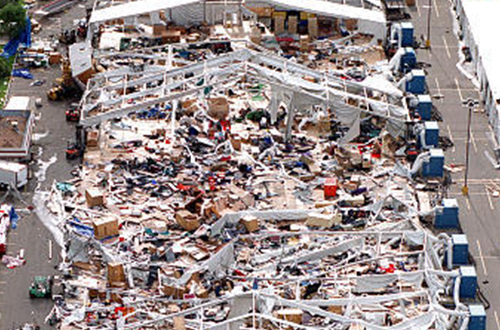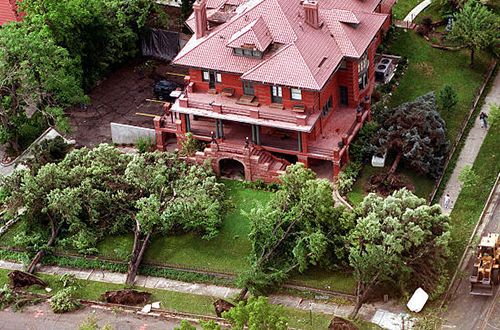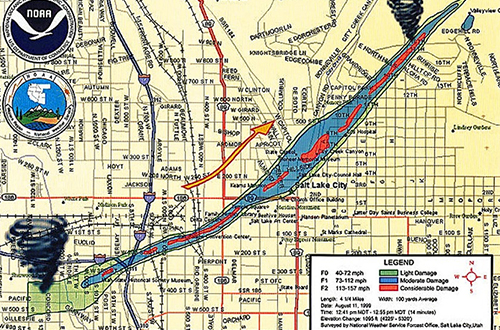 On August 11, 1999, Salt Lake City experienced a tornado that was rated an F2 on the Fujita scale. It is the sixth recorded tornado that Utah has experienced. The tornado caused one fatality injured more than 100 people. It also damaged more than 120 homes in the avenues resulting in roughly $170 million in damages.
​On September 2, 1988, an illegal campfire started a wildfire that burned more than 5,700 acres in Emigration Canyon and required more than 300 wildland firefighters to contain it. The fire lasted several days and all residents of Pinecrest and Killyon canyons (both portions of Emigration Canyon) were forced to evacuate.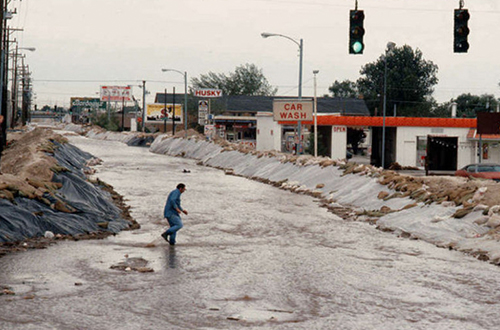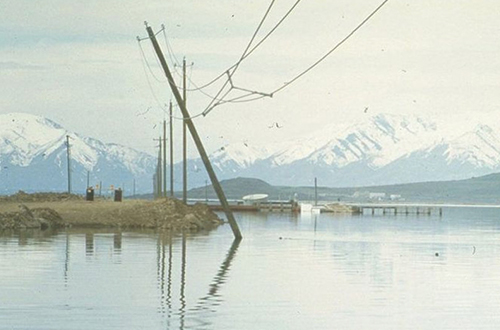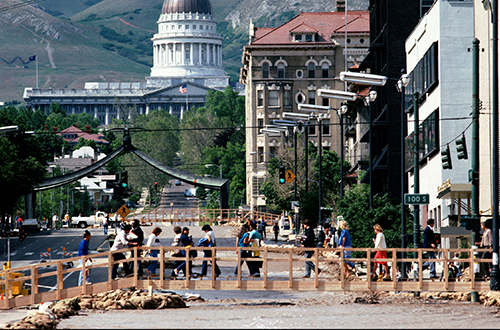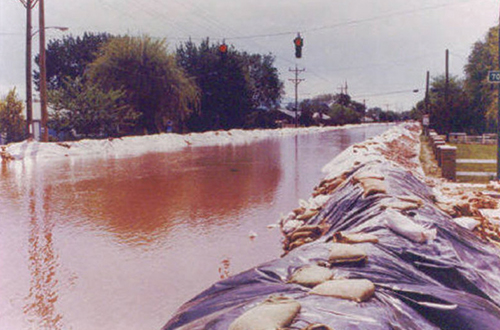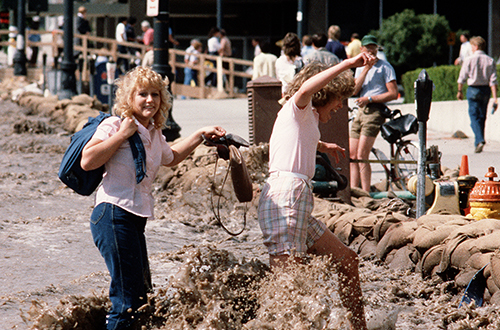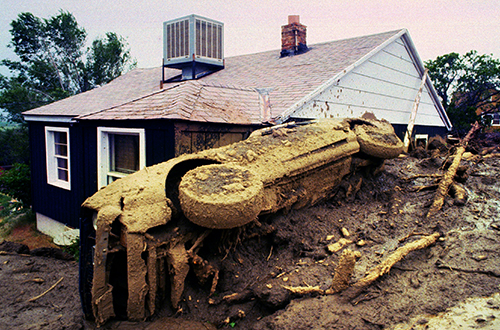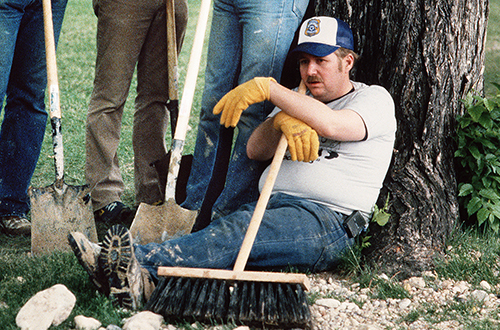 ​After record-breaking water during the years of 1981 and 1982, there were massive mudslides in Big and Little Cottonwood canyons which damaged more than 300 homes in Salt Lake County. The county and the state declared a state of emergency (the federal government declined this declaration). In May 1983, massive snow melt caused flooding throughout Utah. In Salt Lake County, City Creek breached its banks, rushing down South Temple and 1South. State Street in Salt Lake City was formed into a river to avoid massive damage to the Salt Lake City business district. At the end of June 1983, most of the disaster had ended, and the recovery began.