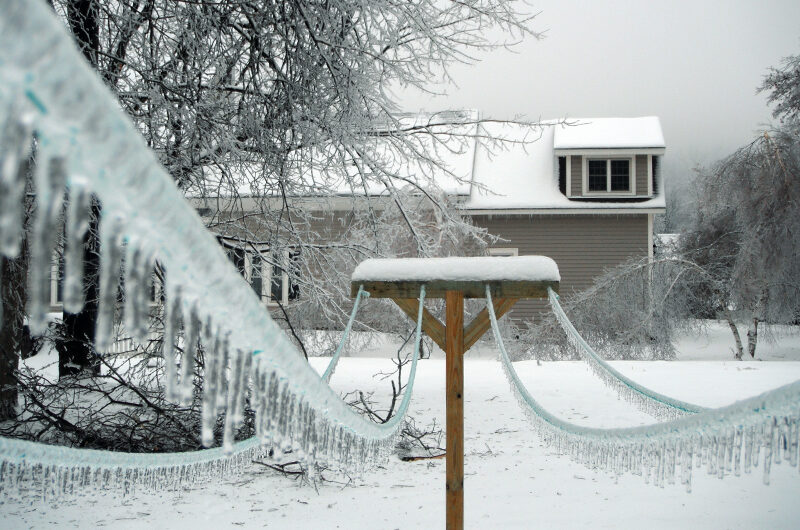 HOW TO PROTECT YOURSELF FROM WINTER WEATHER
IF YOU ARE UNDER A WINTER STORM WARNING, FIND SHELTER RIGHT AWAY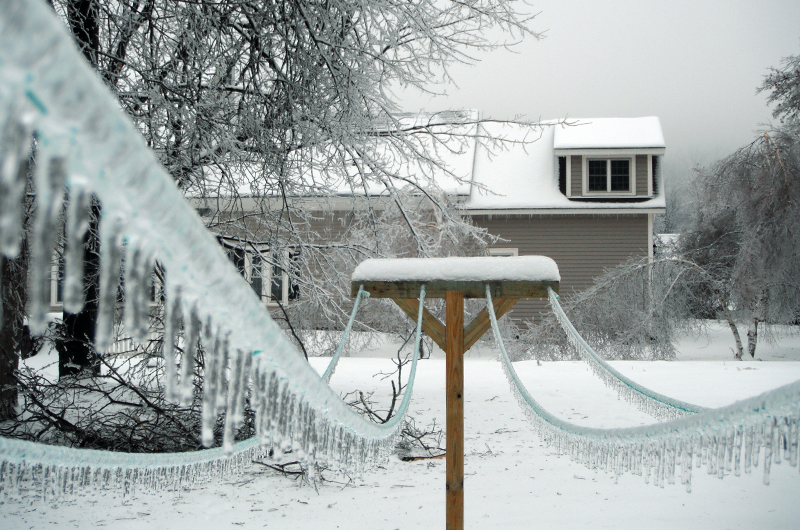 Winter storms create a higher risk of car accidents, hypothermia, frostbite, carbon monoxide poisoning, and heart attacks from overexertion. Winter storms including blizzards can bring extreme cold, freezing rain, snow, ice and high winds.
A WINTER STORM CAN:
Last a few hours or several days.
Cut off heat, power and communication services.
Put older adults, children, sick individuals and pets at greater risk.
KNOW YOUR WINTER WEATHER TERMS:
Winter Storm Warning
Issued when hazardous winter weather in the form of heavy snow, heavy freezing rain, or heavy sleet is imminent or occurring. Winter Storm Warnings are usually issued 12 to 24 hours before the event is expected to begin.
Winter Storm Watch
Alerts the public to the possibility of a blizzard, heavy snow, heavy freezing rain, or heavy sleet. Winter Storm Watches are usually issued 12 to 48 hours before the beginning of a Winter Storm.
Winter Weather Advisory
Issued for accumulations of snow, freezing rain, freezing drizzle, and sleet which will cause significant inconveniences and, if caution is not exercised, could lead to life-threatening situations.
KNOW YOUR RISK FOR WINTER STORMS
Pay attention to weather reports and warnings of freezing weather and winter storms. Listen for emergency information and alerts. Sign up for your community's warning system. The Emergency Alert System (EAS) and National Oceanic and Atmospheric Administration (NOAA) Weather Radio also provide emergency alerts.
PREPARING FOR WINTER WEATHER
Prepare your home to keep out the cold with insulation, caulking and weather stripping. Learn how to keep pipes from freezing. Install and test smoke alarms and carbon monoxide detectors with battery backups. Gather supplies in case you need to stay home for several days without power. Keep in mind each person's specific needs, including medication. Remember the needs of your pets. Have extra batteries for radios and flashlights. If you are unable to afford your heating costs, weatherization or energy-related home repairs, contact the Low Income Home Energy Assistance Program (LIHEAP) for help.
IN CASE OF EMERGENCY
Be prepared for winter weather at home, at work and in your car. Create an emergency supply kit for your car. Include jumper cables, sand, a flashlight, warm clothes, blankets, bottled water and non-perishable snacks. Keep a full tank of gas.
CORONAVIRUS DISEASE 2019 (COVID-19)
Sign up for email updates about coronavirus from the Centers for Disease Control and Prevention (CDC). Learn the symptoms of COVID-19 and follow CDC guidance. If you are able to, set aside items like soap, hand sanitizer that contains at least 60 percent alcohol, disinfecting wipes, and general household cleaning supplies that you can use to disinfect surfaces you touch regularly.